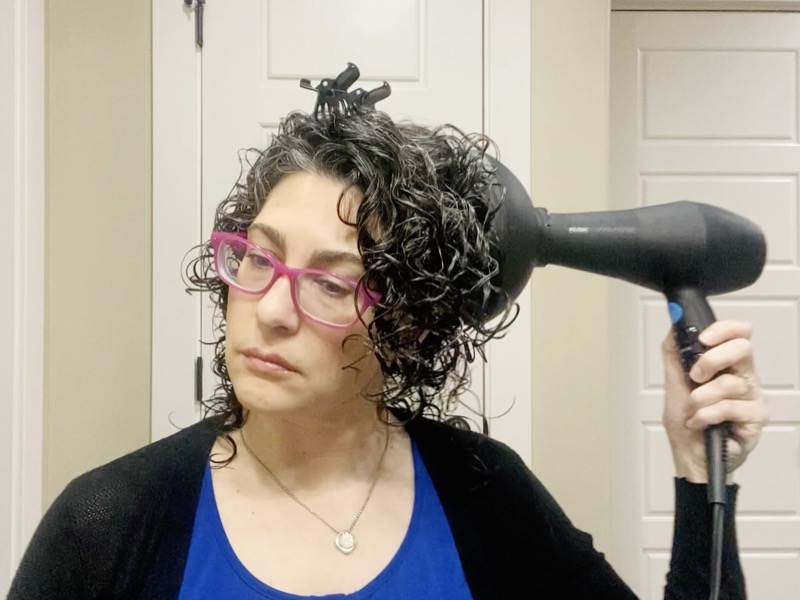 Root Lifter Hair Clips
They may seem wimpy, but that's why these work so well! I use them for 2 purposes:



To add volume to the roots. When my hair is somewhat dry on top, I clip on either side of my part to pull the roots up as I finish diffusing. My hair has to be somewhat dry or they won't stay in (I have fine hair). Usually, I can only get 2 clips in.


To clip brush-styled curl clumps out of the way (as in this post). These are so lightweight that they won't drag your hair down or stretch out curls while you're holding them out of the way.


Give them a try! Use the button below to get more info or buy now.