In this post, I compare two different models of hair dryer and diffuser combinations to help you find the best diffuser for curly hair!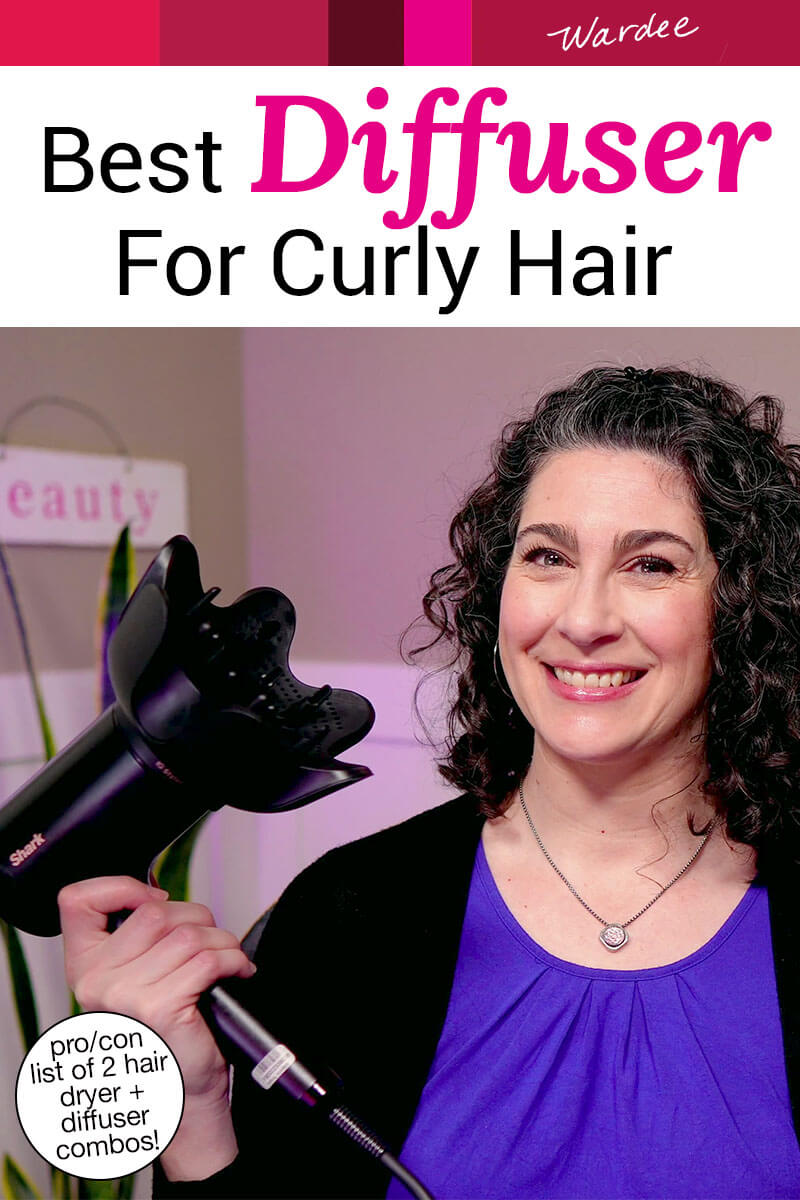 There's no doubt about it… using a diffuser will help your natural curls shrink up faster… to achieve curlier, more defined curls (no matter your curl pattern) and add volume.
But which diffuser to buy?
It's pretty easy to tell whether or not a diffuser is going to be good for you. Today I'm sharing the criteria I used to choose my two diffusers, both of which I like a lot.
Which type of diffuser is best for curly hair?
Here are the most important qualities to consider:
bowl size (it needs to be wide and deep enough to fit all of your hair)
the prongs that lift roots ideally extend beyond the edge of bowl for better root lifting
holes in the diffuser bowl for "diffusing" air (the more the better)
speed of drying
heat levels (is the lowest setting too hot?)
air flow (low vs high)
Both of these hair dryer and diffuser combos meet the minimum criteria!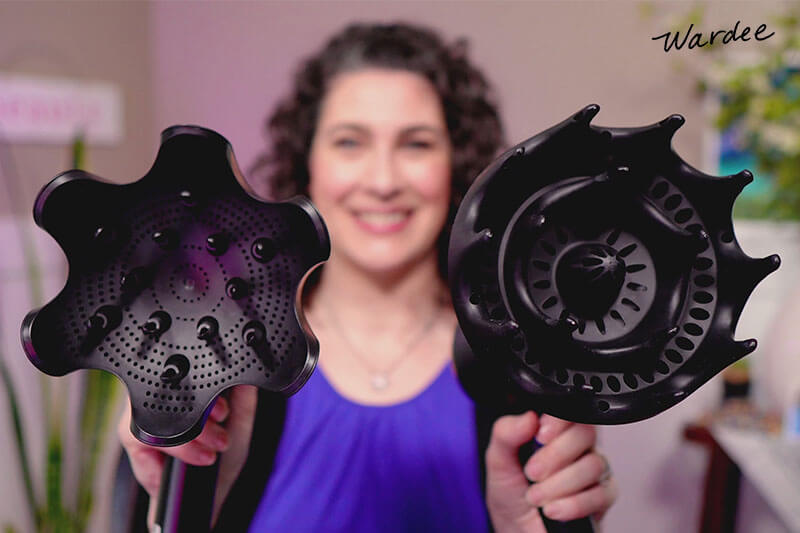 Comparing Hair Dryer + Diffuser Models
In my time spent testing these two models of hair dryers and diffusers, I came up with these pros and cons…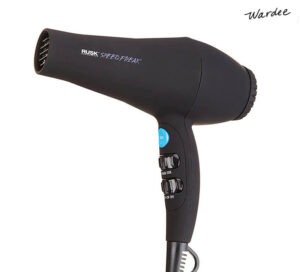 Rusk Speed Freak Dryer
Pros
the lowest heat setting (warm) is actually low/warm and does not burn my scalp
Cons
isn't the fastest dryer… it takes me 10 to 15 minutes to get 80% dry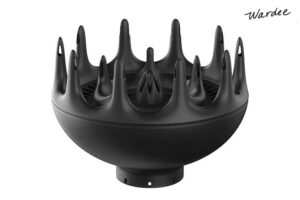 Black Orchid Diffuser Attachment
Pros
it's slightly wider and deeper than the Shark Diffuser
if you already have a hair dryer, you can simply purchase this attachment without the additional expense of an all-new hair dryer
fits hair dryers with 1.8 inch diameter
Cons
none that I can think of!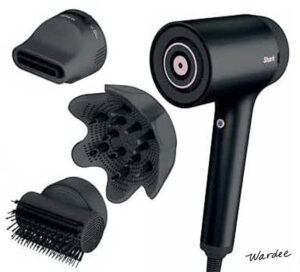 Shark Dryer with Diffuser Accessory
Pros
smaller and lighter than the Rusk Dryer and Black Orchid Diffuser
faster… it takes 10 minutes or less to get 80% dry
the prongs extend up or down, so when you're not root lifting you can pull them back out of the way
Cons
even on low heat, it's too hot for me so I can't hold it by my scalp for root lifting
smaller bowl doesn't quite nestle the curls as well
if you already have a hair dryer, buying an all-new dryer plus diffuser attachment is more expensive than simply buying a new diffuser attachment
The Best Diffuser For Curly Hair
For me, when I need to diffuse faster, I use the Shark. When I've got an extra 5 minutes, I think my curls turn out slightly better (less crowded in the diffuser, plus I can put the prongs right on my scalp for root lifting without burning) with the Rusk + Orchid. But regarding volume… I get the same amount of volume with each. So I can recommend either scenario wholeheartedly.
What Next?
Would you like to get started with diffusing but aren't sure how? I run through my original diffusing routine in this post, and I shared an updated neck-safe routine (no flipping one's head upside down) here!
And if you need any help with your curly routine, I'm just an email or a text (1-208-516-3615) away… I can help with tips or non-toxic product recommendations, as well as help for lifestyle/diet changes to help your hair be healthier.
Or, if you want to see if working with me is even if a good fit for you, go here to answer a few quick questions and if it seems like it is… we'll take it from there!
God bless you!