When your hormones are off, everything is off… from PMS to low sex drive, acne to mood swings. And that barely scratches the surface! Learn about the female sex hormones — what they are, why they're important, and why you might consider bio-identical hormone replacement therapy as a safe and effective way to balance hormones naturally.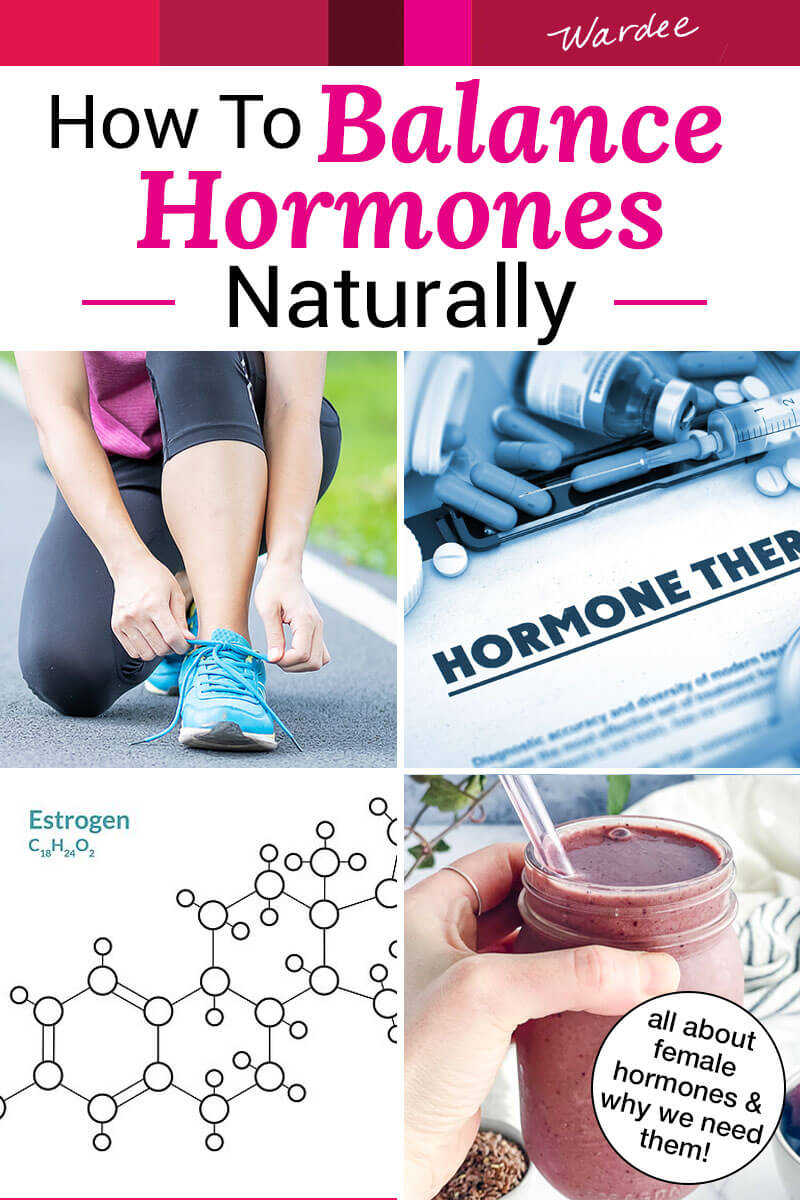 What do you need to know about women's health? I asked our members and readers.
Nicole G. answered:
How crazy you should ask!! My hormones are crazy! I am sad, fatigued, can't focus, have acne, mood swings, you name it! I went to my OB yesterday and she wrote me a prescription for birth control, saying that will help. Obviously, I am not excited about putting that in my body. So I am desperate to find something else!! I would absolutely love to hear your thoughts and ideas on this topic. Thank you! God bless.
I received hundreds of replies (and, in time, we will get to as many as we can), so I'll share few more of them.
Even More Responses…
Gail O. answered:
The truth about menopause… there are so many myths out there and women do not freely discuss it.
Another member said:
I just gave up. My sex life came to an end in my mid 40s, three years after removal of uterus and ovaries. They NEVER talk about that. I'm so mad that modern medicine is so quick to think removal of our reproductive organs is the solution.
And more:
Natural hormone replacements. I've had a complete hysterectomy with ovaries removed.
I have, too, and it's VERY difficult to find info about what to do without ovaries.
This is me, too! I'm so sad that I had a total hysterectomy! I took myself off of Premarin, and I'm really battling hot flashes and decreased sex drive.
Oh. My heart breaks…
Let's talk about these things!
Life is hard enough already…
We don't need to hear from loved ones or the medical community:
"It's just PMS."
"You're just emotional."
"Take birth control pills."
"You need to eat better." (Though sometimes we do!)
"You're getting old, and that's what happens."
"A hysterectomy will make you feel better." (As you read above, so many women feel a different kind of worse after this surgery!)
I've been doing a lot of reading on this subject. And lots of living with this subject. 😉
The bottom line? When your hormones are off, everything is off.
Therefore, in this post, I'm going to scratch the surface of women's major sex hormones. Then, I'll share resources to help you balance hormones naturally.
The Question: Help With Sex Hormone Balancing?
Nicole G. asks:
How crazy you should ask!! I am still wiping away the tears from my eyes. My husband and I JUST finished talking about my hormones!

We have a 14-year-old, a 4-year- old, and 16-month-old. After the 4-year-old, I nursed for over 2 years, then had a small break before getting pregnant again. And now I am nursing the 16-month-old.

My hormones are crazy! I am sad, fatigued, can't focus, have acne, mood swings, you name it! I went to my OB yesterday and she wrote me a prescription for birth control, saying that will help. Obviously, I am not excited about putting that in my body. I am desperate to find something else!!

I would absolutely love to hear your thoughts and ideas on this topic. You have NO idea how perfect it was that I just happened to read your email! Thank you! God bless.
My Answer: Understanding How Sex Hormones Work
Nicole, Gail, and all my other special women friends, let me begin with this…
Hormones are very complicated. It often takes working with a qualified health care practitioner to get to the bottom of issues.
Most importantly, we must be informed so that we can participate in our health care choices and solutions.
In spite of the complexity (which we may never get to the bottom of this side of Heaven), I still think much of it can be simplified so we can understand and move forward.
Above all, we must understand how our sex hormones work. We must also understand that we have more than sex hormones at work in our bodies.
Our thyroids, adrenals, brains, and even our guts produce hormones, too. It's all related.
Keep that in mind when you work with your healthcare practitioner — and be sure he or she is looking at the complete picture as well.

The 3 Main Sex Hormones
Females have 3 main sex hormones that contribute to vitality, energy, and fertility: progesterone, estrogen, and androgens (such as testosterone).
Testosterone? Yes. During the height of life, we actually have more testosterone than the others (3 times more than estrogen) and it contributes a whole lot to our drive, sexuality, energy, vitality, and youthfulness.
(Here's more on the Female Low-Testosterone Epidemic; read when children aren't present.)
Quoting Dr. John Lee's Hormone Balance Made Simple:
Estrogen, progesterone, and testosterone are the three hormones that are most often out of balance in women. They are made by your ovaries and, in much smaller amounts, by your adrenal glands. These three are also called steroid hormones or sex hormones.

Progesterone helps the female body regulate its menstrual cycles; it's essential for creating and maintaining a pregnancy, it balances the effects of estrogen, and most of your other hormones are made from it.

Estrogen is the hormone that makes you female, endowing you with breasts, hips, menstrual periods, soft skin, and a higher-pitched voice.

DHEA (dehydroepiandrosterone) is a precursor to testosterone and the estrogens, meaning that those hormones are made from it. DHEA is made primarily in the adrenal glands and is essential for protein building and repair. DHEA levels decline dramatically as we age, making it a primary biomarker of aging.

Androgens are male hormones, including testosterone and androstenedione. DHEA is often considered an androgen but converts readily to estrogen in many women.
Did you notice the 3 hormones — estrogen, progesterone, and testosterone — are the hormones most often out of balance in women?
The Aging Cascade
Another author I've read, Kathy Maupin M.D., shared something called "the aging cascade" in her book The Secret Female Hormone: How Testosterone Replacement Can Change Your Life:
Every woman starts the aging cascade at around 40 years of age when she begins the transition from the reproductive to the post-reproductive stage of her life. The aging cascade is simply the sequential loss of three hormones, one after the other. Testosterone is the first to go, then progesterone, then estradiol [one of the 3 forms of estrogen in our bodies; it's the one made by young women].

Testosterone deficiency begins by adversely affecting physical appearance. Around the age of 40, women see their bodies begin to change and age. Their breasts are no longer perky, their waistlines disappear, their muscles are no longer toned, and their facial features start to sag. TDS [testosterone deficiency syndrome] is also characterized by emotional changes.

Unpredictable progesterone production begins when women are in their 40s and early 50s and the ovaries stop regularly ovulating, which eliminates progesterone production on a month-by-month basis. This causes a periodic loss of progesterone and increased production of estradiol, the estrogen made by young women. As women age and go through menopause, they make less estradiol and begin to make estrone, another form of estrogen [the "old lady" estrogen].

This second step of the aging cascade is the loss of progesterone. This is often called "estrogen dominance" or "unopposed" estrogen; the loss of progesterone means there is nothing to balance estrogen.

Symptoms of inadequate progesterone include irregular periods and heavy bleeding, PMS, breast enlargement and tenderness, bloating, swelling, poor sleep, and mood swings. These symptoms can occur at any age; however, PMS occurs universally among women after testosterone production falls.

Estradiol is the third and final hormone we lose in the aging cascade and everything that comes with feeling old. This loss triggers symptoms of menopause such as dry vagina, painful intercourse, recurrent urinary tract infections, anxiety, poor sleep, and ever-popular "hot flashes". Most women know more about menopause than any other stage of aging, but what they aren't aware of is how the loss of this hormone and those before it trigger all of the symptoms of aging they consider inevitable.
She goes on to say that even young women may have these symptoms if they have experienced things such as adrenal failure or low thyroid hormone, premature menopause, removal of ovaries, or use of birth control pills. That's just to name a few.
Symptoms Of Sex Hormone Imbalance
Each of the 3 hormones has different symptoms when out of balance. However, all of them can be very painful and uncomfortable…
From looking old to feeling old, to PMS and heavy bleeding, to anxiety and hot flashes, to a thickened waist line or thinning hair.
Although how you feel is important and reveals so much, I recommend following up with blood or saliva testing through your doctor. (I always believed in saliva testing, but the doctor I'm currently consulting has very good reasons to prefer blood or urine testing.)
Furthermore, a good doctor should not always go by "the numbers". People vary widely in how they feel at certain levels.
So while tests are informative, we also need to consider our symptoms. We know when we feel good; we know when we don't.
(Actually, one of the questions we ask when choosing a doctor is this: do you go by numbers or how we feel?)
So, you found out your levels are off. What can you do about it?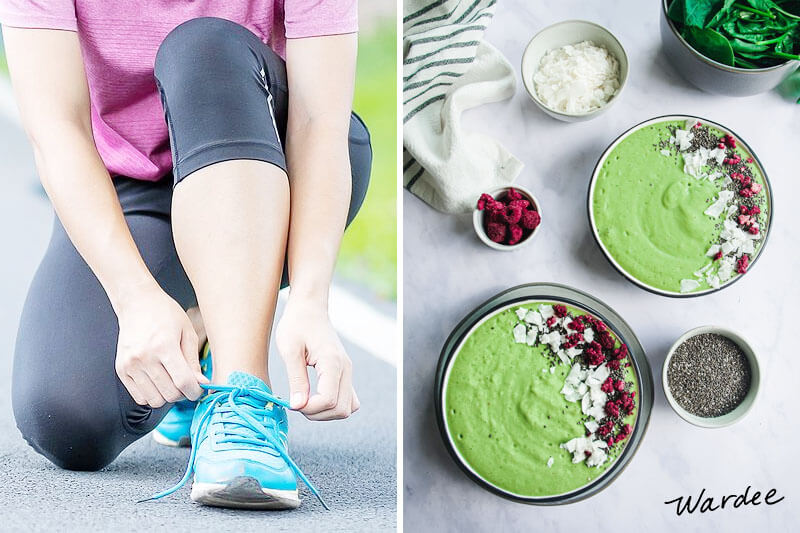 Sex Hormone Balancing Through Lifestyle & Nutrition
First, we support our natural hormone balance, including sex hormone balancing, through the way we live and eat.
*If supplementing with Vitamin D3 or iron, it's beneficial to get these levels checked regularly to ensure the supplementation is still needed.
Unfortunately, even those things aren't enough sometimes.
If that's the case, we might consider also adding…
Bio-Identical Hormone Replacement
In Dr. John Lee's Hormone Balance Made Simple, Dr. Lee states:
Hormones are called natural or bio-identical if they are exact duplicates of what your body makes. In other words, the molecular structure of a natural hormone is identical to that of the hormones made by your body. This is an important distinction because the hormones typically handed out by your doctor are not natural; some of them are completely man-made and are found nowhere in nature, and others, notably Premarin, are made from the urine of pregnant mares.

Hormones do very complex and specific jobs in the body by fitting into the part of your cells called receptors, much the same way that a key fits into a lock. Once the hormone is in the receptor, it gives the cell instructions. If the molecular structure is different, even by one atom, the instructions given to the cell are different. Hormones that aren't natural to your body give instructions that can be harmful.
For this reason, an aging person who is not producing some or all of these hormones anyway — and whose quality of life would greatly improve if they were replaced — might consider using bio-identical hormones under the care of an experienced physician.
In the same way, a young person who experiences a big set-back (such as mentioned above) that causes pre-mature aging or hormone imbalances may consider using bio-identical hormones to restore balance, but hopefully not permanently.
Conventional medicine has been prescribing "hormone replacement therapy" (HRT) for years, yet conventional HRT should be avoided. Conversely, bio-identical HRT (BHRT) is worth considering.
Most importantly, do your own research. Read books like those that are linked above and below… and check out my interview with Angie Nichols, RN for balancing hormones using bio-identical hormones.
Finally, work with a doctor who is knowledgeable and supportive of BHRT.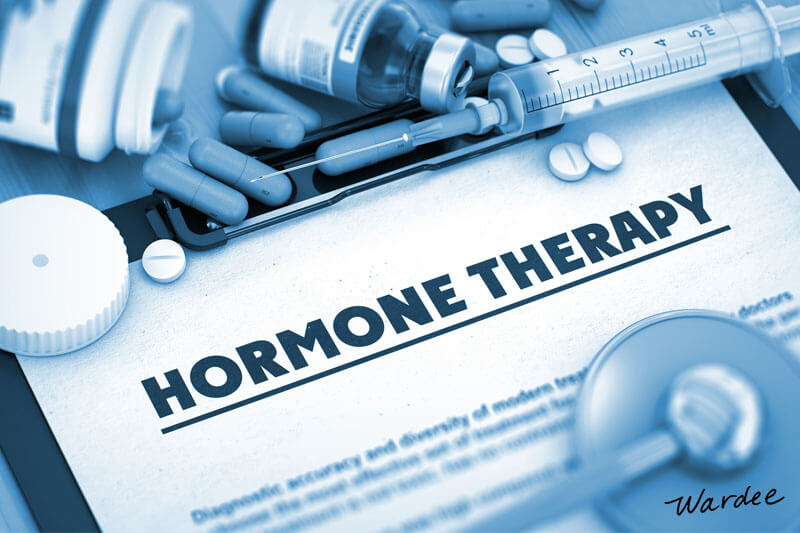 Forms Of Bio-Identical Hormones
There are many ways to take bio-identical hormones (i.e., delivery methods):
injections (using a needle/syringe and injecting the hormone into the fat layer between skin and muscle)
oral (swallowed)
troche or sublingual pellets (under the tongue)
pellets (embedded under the skin)
transdermal gels/creams (applied topically to the skin)
I haven't heard anything good about the embeddable pellets.
Likewise, the oral form has drawbacks since the hormones have "first pass" to the liver first — meaning most of it is metabolized and excreted elsewhere instead of used by the body. Yet, sometimes the oral form has benefits that outweigh this (your doctor will know) something Angie Nichols RN brings up in this interview regarding estrogen.
Troches are small lozenges that dissolve in your mouth and are gradually absorbed into the blood stream rather than go through the digestive system:
Troches are small lozenges that dissolve between the cheek and gum over a period of about 30 minutes. As it dissolves, the hormones are gradually absorbed into the blood stream, resulting in physiologically natural hormone blood levels. Also, because these are bio-identical to the hormones your body has produced, they are efficiently recognized, utilized, metabolized and excreted by the body. Since your own hormones only last about 8 to 12 hours, your natural hormone replacement should be dosed about every 12 hours to give adequate, even blood levels. (Source.)
Between injections, sublingual, and transdermal (or oral if your doctor prefers) applications, it primarily comes down to lifestyle and desired delivery. For instance, if someone is often in skin-to-skin contact with young children, using transdermal creams becomes a trickier option.
Investigate these methods for yourself and consult a doctor well-versed in BHRT.
Here's an article with more information about delivery methods (including vaginal/rectal that I didn't even mention!).
It's beneficial to work with a doctor in case you experience something weird — like sudden headaches or trouble sleeping or dizziness. Your doctor can suggest increasing or decreasing the dose, taking it at different times, or switching the form of delivery.
Read/watch my interview with bio-identical hormone specialist Angie Nichols RN to learn her preferred delivery methods as well as optimal levels for each sex hormone.
What If You're Missing Ovaries Or Uterus?
If you are missing your ovaries or uterus, you can still benefit from BHRT!
Both of these books, What Your Doctor May Not Tell You About Pre-Menopause and What Your Doctor May Not Tell You About Menopause, offer specific guidelines based on your physiology, symptoms, and needs.
Plus, a knowledgeable doctor will know which bio-identical hormones to give you and why. According to the literature and testimonies, these hormones can restore much quality of life without any of the negative side effects or risks of conventional hormone replacement therapy.
Where To Get Bio-Identical Hormones
Doctors that "do this stuff" are usually connected to compounding pharmacies and can prescribe reasonably priced bio-identical hormone preparations.
The transdermal creams come in syringes (not with a needle) or other containers that help you apply very accurate dosing.
Many preparations are available over the counter as well, with the exception of testosterone. It's a controlled substance and always requires a prescription.
(However, some doctors prefer DHEA for low-testosterone women who still have ovaries because it can be converted to testosterone by the woman's body.)
Anyway, these are all things you can consider as you do your own research and work with your doctor.
When you've done your research and if you conclude that you want to locate transdermal creams over the counter, Dr. Lee offers this guidance in What Your Doctor May Not Tell You About Pre-Menopause:
You can find progesterone creams in most health food stores these days, but many contain little to no real progesterone, so buyer beware. Regardless of the source, be sure you're getting the real thing. If the label says "wild yam extract" don't buy the product without confirming that it contains progesterone and not the so-called precursors such as diosgenin.
There is a resource list in the back of his book that lists some known quality sources for over-the-counter progesterone creams. The one I have used in the past (which is listed as a good one in the book) is Emerita Pro-Gest Cream.
Health food stores also carry estrogen creams, from what I have seen. However, the estrogens in OTC creams are a combination or estrone and/or estriol and lack estradiol, the most important and youthful form of estrogen. To my knowledge, estradiol is only available through prescription.
Again, read/watch my interview with bio-identical hormone specialist Angie Nichols RN to learn her preferred delivery methods as well as optimal levels for each sex hormone.
One Final Thought About Hormone Balance…
Start slowly, allow several months for the body to respond and get in balance, and aim to use the lowest dose possible to achieve symptom relief.
You will read more about dosing and these ideas in the books and interview I recommended (or from your doctor). There's no point to overdoing it; other uncomfortable and painful imbalances will pop up.
And always, always back up your supplementation with good nutrition and lifestyle habits. What we eat and how we live has a huge impact on any protocol! Poor choices can undo any gains.
After consulting doctors and doing research for myself, I'm working on a course of action for my own imbalances (low progesterone and low androgens, currently).
God bless you all!
Oh, and yes… there's stuff like this for men, too. Men have very real issues with low testosterone or other hormone imbalances that can greatly affect quality of life when aging.
Helpful Links:
Do you have hormone imbalances? How are you working to restore natural hormone balance?
Disclaimer: Healthcare begins and ends with you. As your needs for healthcare and healthcare information change, you must evaluate not only the source but also also what is provided. It is your right to be thoroughly informed; but as importantly, it is your responsibility to participate actively in your own care and to participate in the decision-making process. The information provided on this site is not intended to replace consultation, evaluation, services, or establishment of a licensed practitioner-patient relationship. Furthermore, it is not diagnostic and does not replace an in-person examination and agreed upon course of action. The material is meant for information and possible supplementation of what is provided by your specific healthcare provider and is not intended to replace medical care.