From diet and lifestyle advice to non-toxic hair and skin products, here are my best tips for how to look younger even as a woman over 40! These anti-aging routines are simple, natural, and (perhaps most importantly)… they work!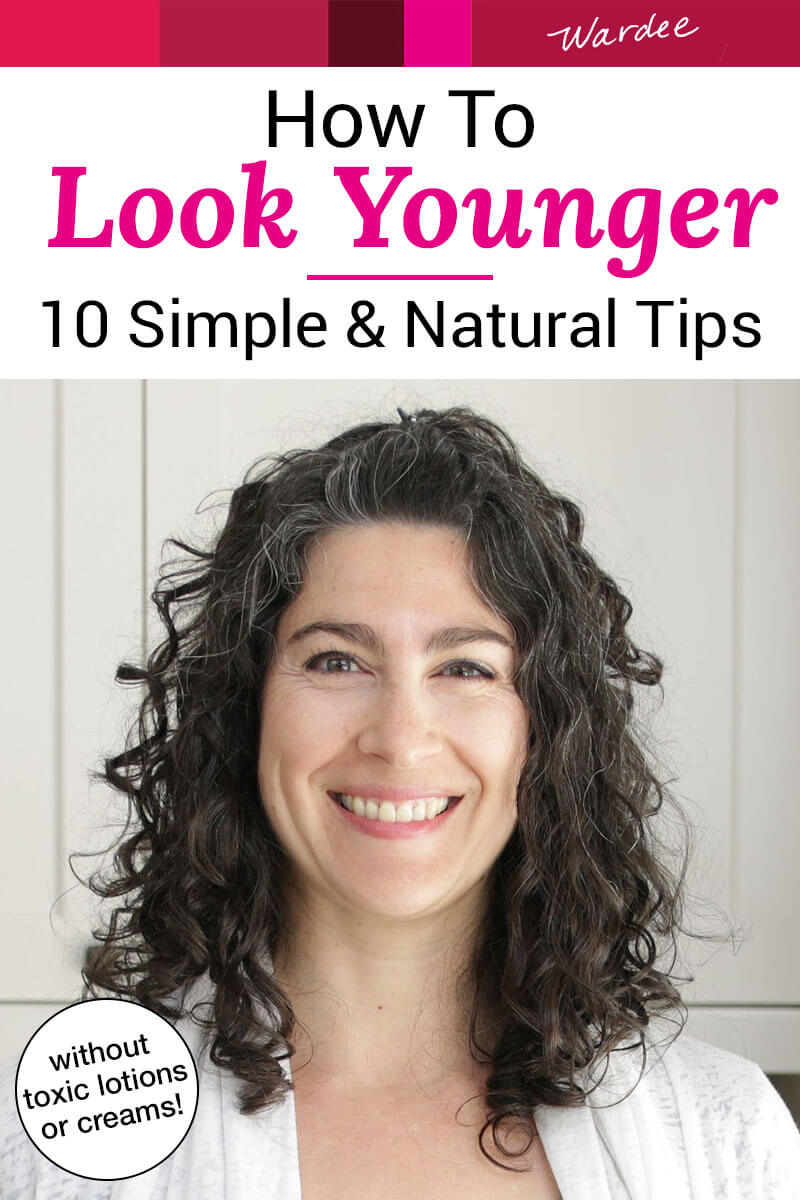 "I wish I knew then what I know now…"
How many times have you told this to yourself? I've said it many times.
Especially when it comes to how I look and feel, there are at least 10 things that would have made a huge difference in my life, health, and happiness if I knew them when I was a teenager… or even a young mom.
Even so, knowing them NOW (and practicing them in my life) has made a huge difference! I feel better and am healthier now than I have ever been.
I'm excited to share these 10 tips to look younger and healthier! Without toxic lotions or creams!
Fair warning: I might get a little opinionated in this post. What I share is going to cover relationships, diet, hormones, exercise, beauty, sleep, and more!
Because ALL of those are important in the context of being happy and healthy at any age. 🙂
By the way, if you'd like to receive these 10 tips as a free eBook (or watch the video version), just go here to request it free: wardee.com/10ways
Is it really possible to say goodbye to wrinkly, sagging skin and thinning, lifeless, frizzy hair? Go to
CanILookYounger.com
to go through my quick questionnaire and we'll take it from there!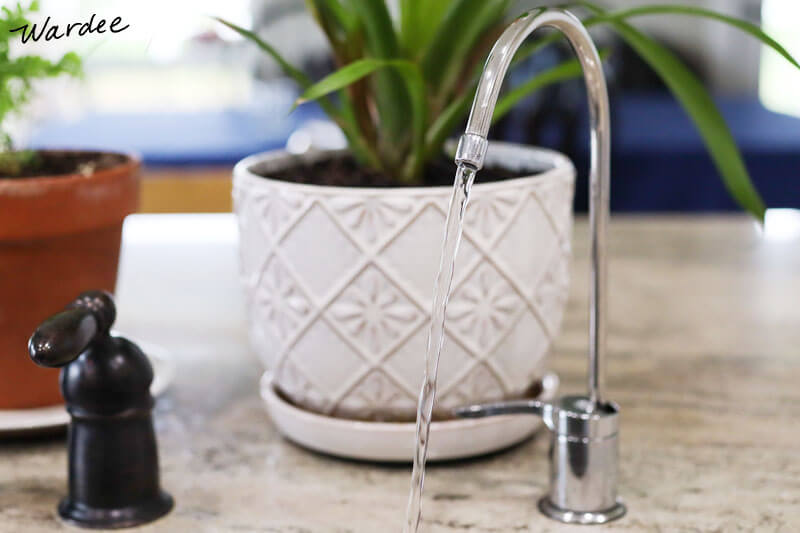 #1 — Drink & Bathe In Clean Water
Proper hydration is essential! Your body needs water for everything.
When your body doesn't get enough water, your digestion, metabolism, brain function, skin condition and appearance, and even energy suffer!
Studies show that even mild dehydration (1% to 3% of body weight) can impair many aspects of mood, brain function, and energy. And when hydration gets really bad, we can see it on the skin… which looks dry, cracked, and brittle instead of moist and supple.
How much water should a person drink each day? The minimum is a half ounce per pound of body weight (with the upper limit being a full ounce per pound of body weight).
So… for someone who weighs 150 pounds, that means a minimum of 75 ounces of water per day. Since there are 8 ounces in a cup, 75 ounces is about 9 cups (75 divided by 9), as a minimum per day.
Also, please drink, cook, and wash in uncontaminated water! This will help avoid drying out or irritating your skin, disrupting your hormones, degrading gut health, or contributing to cancer.
Did you know that there are over 2,100 known water contaminants in municipal water systems and even some well water? These poisons can really mess up our health… from irritating our skin, to throwing our hormones out of whack, to causing cancer and more.
I recommend water filter systems from Radiant Life. Whether you rent or own, their solutions will give you and your family really great water you can feel good about drinking!
Look through the Radiant Life water filtration systems right here and use coupon code WARDEE25 or WARDEE to get $25 or $100 off, respectively, depending on the size of the system you choose. Or, go here to find out which water filtration systems we use in our home (and why).
#2 — Eat Right For Your Type
According to one theory on metabolism types, some people are best fueled by carbs, some by fats, and some by both fats and carbs.
These are called (in the same order as above):
Fat-Protein Efficient — calories are 50% protein, 25% fat, 25% carbohydrates
Carb Efficient — calories are 20% protein, 12% fat, and 68% carbohydrates
Dual Efficient — calories are 33% protein, 33% fat, and 33% carbohydrates
This calorie distribution is important so you feel great because you're getting enough of YOUR energy foods.
If you don't eat enough of YOUR energy foods, your metabolism may be sluggish. You may gain weight, and you might not feel great (energy, focus, etc.).
I personally feel the best when I split my energy calories equally between carbs and fat (and protein). When I don't, I am sleepy and low energy and I gain fat in my belly.
Therefore, I've concluded I have a "dual metabolism" and I try to follow that as best I can most of the time.
I can tell the difference if I don't!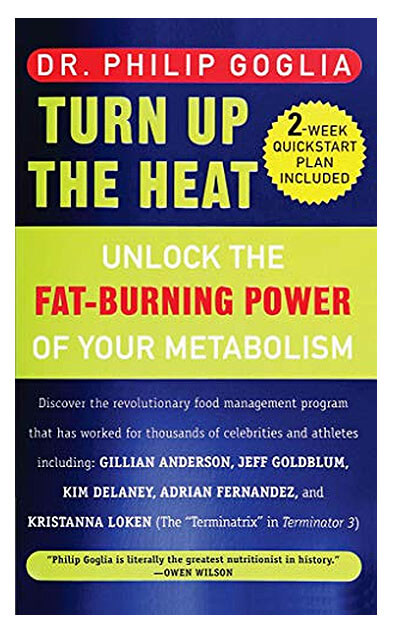 "Turn Up The Heat" (pictured above) is the book I read to learn more about the metabolic types (click here for more info).
In the book, there are two ways to figure out your metabolic type. One is a quiz and the other is a review of your recent lipid panel test results.
Through following what I learned in this book, I lost nearly 10 pounds in the first month (all in my belly) and I felt a bump in my energy level.
Please note: the meal plans are out of date. I don't use them anyway, I make my own meal plans using healthy, whole, traditional foods.
Again, click here if you or someone you know want to know more about the "Turn Up The Heat" book.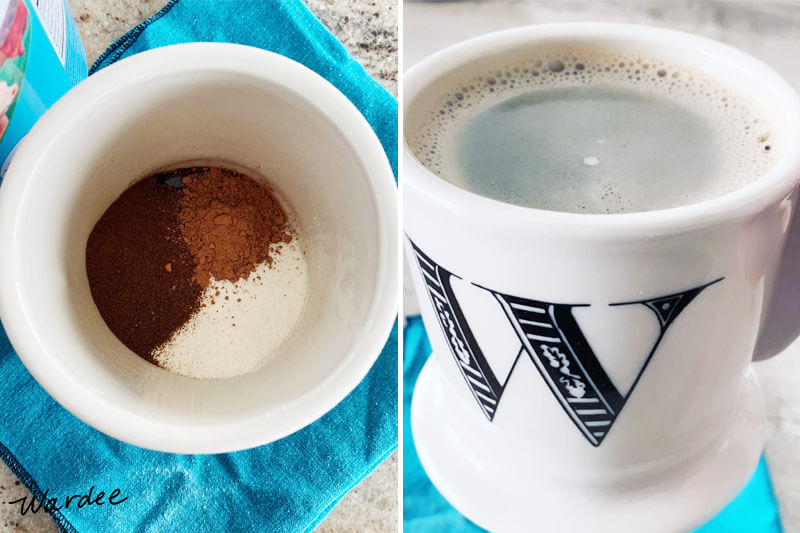 #3 — Get Your Collagen
Collagen is the most abundant protein in the human body, important for many bodily functions… including plump and firm skin!
Yet… in women, more than 30% of skin collagen will be lost, on average, between the ages of 50 and 65, leading to formation of wrinkles and loss of elasticity. According to one study, this is a 2.1 percent loss of collagen each year for the first 15 years of menopause!
And this loss of collagen is mostly responsible for the sagging cheeks, jawline, and neck, and the formation of wrinkles as we age.
So it makes sense that an effective way to reverse the natural decline in collagen as we age is to replace it in our diet, right? Yes!
Here's how…
Collagen can only be found in animal foods, specifically the skin, muscle, bone, and connective tissue (like cartilage). In other words, bone broth!
Be sure to make yours from pastured animal bones and include the skin and connective tissue, too… and consume it regularly! At least a cup a day, but even better to have it with each meal.
Here's how I make beef broth from roasted bones for the best flavor. And, if drinking broth straight doesn't excite you, here's how to spice it up a little!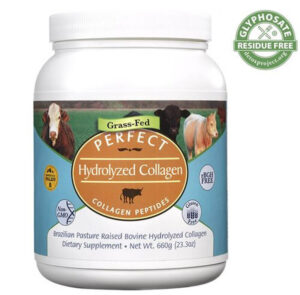 Another easy way to supplement this important food is to purchase grass-fed hydrolyzed collagen powder and eat between 10 and 15 grams daily (or up to 30 grams daily).
Personally, I eat 30 grams daily (3 scoops), mixed into yogurt and easily dissolved into warm beverages over the course of a day. I can vouch that collagen has helped with thicker and longer hair, plumping my skin, and strengthening my fingernails.
My simple daily collagen drink (pictured above) is 1 scoop of collagen powder, 1 tablespoon of cocoa powder, and 1 tablespoon of Dandy Blend. Pour hot water over all and stir until smooth, then sweeten with about a dropperful of liquid stevia.
I recommend grass-fed hydrolyzed collagen from Perfect Supplements.
It's gently processed for high absorption, dissolves easily, and is affordable (with bulk discounts available to increase the savings). In addition, it's third-party certified as glyphosate free.
Glyphosate, the pesticide Roundup, is our world's number one toxin by far. Even organic foods are contaminated by it, so it's important to get glyphosate-free collagen.
Go to wardee.com/pscollagen and use coupon code WARDEE10 for 10% OFF!
#4 — Balance Your Hormones
Life is hard enough… Yet for the aging woman, entering or having gone through menopause, or even having hormone dysfunction early on in life, it can be even harder still because her sex hormones either drop off completely or are all over the board.
The hormone imbalances in estrogen, progesterone, and testosterone, as well as thyroid hormones, causes older looking and sagging skin, more belly fat, loss of sex drive, trouble sleeping and focusing, hair loss, painful cycles, infertility, and emotions being "all over the place".
It's a fact that imbalanced hormones can lead to a painful decline in quality of life.
What can you do about imbalances in hormone levels? I interviewed Dr. Garret Smith from NutritionDetective.com to discuss how to heal and balance hormones naturally. The interview is right here.
Dr. Smith is a licensed naturopathic medical doctor in Arizona. He has a Bachelor of Science in Physiology with a minor in Nutrition. He spent 12 years as a strength and conditioning specialist. Yet, when he realized that nutrition was inseparable with fitness, he got into the medical field. His approach is unique because he takes a look at a person's individual vitamin and mineral metabolisms. He has foundational approaches that tend to help most people, but beyond that, he treats specifically for how an individual's body functions. Which is really refreshing!
In the interview, we covered some of those foundational approaches. At the time of the interview, I had been working with him personally for over six months. During that time, I got off thyroid medication completely, as well as weaned off the other bio-identical hormones I was taking (progesterone and testosterone).
If you or someone you know struggles with hormone imbalance… then please listen to — or read or watch — the podcast interview with Dr. Garret Smith from NutritionDetective.com to learn how to treat hormone imbalance… WITHOUT taking supplemental hormones, bio-identical or otherwise.
Here's the interview which has all the info on how to balance hormones… without taking supplemental hormones.
You'll learn:
how hormone imbalance is linked to modern-day toxins and deficiencies
the best way to balance hormones for men and women
why hormone replacement therapy, even using bio-identicals, is not the solution to hormonal balance
testimonials from Dr. Smith's patients
and much more!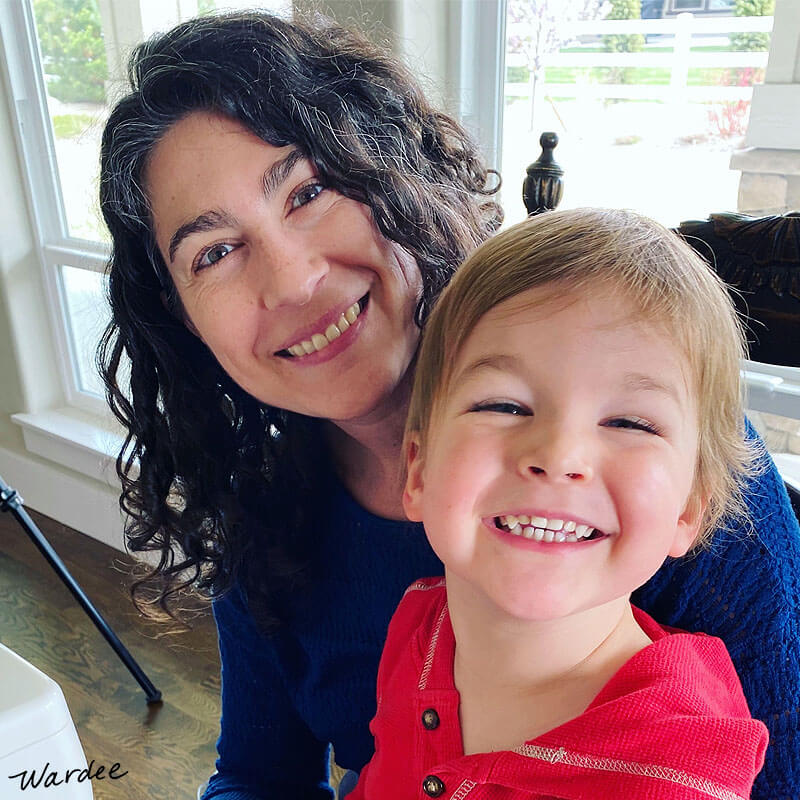 #5 — Rest & De-Stress
Stress wears us out and makes us look older and more tired. It causes cortisol levels to rise and our bodies to go into survival mode, which slows the metabolism and leads to increased belly fat.
Stress causes internal inflammation that can impair digestion and the immune system. Basically, it works against health and vitality, and decreases our inner and outer beauty!
To reduce the harmful effects of stress, we must, must, must bring our stress levels down through adding restful, de-stressing activities into our daily lives as much as possible! For example:
go on cortisol-lowering leisurely walks — preferably outside in nature, but if the weather is inclement I have walked circles around my living room and garage!
take baths… make sure to add magnesium salts and/or essential oils to improve the benefits!
go to bed earlier so you get a full night's sleep (here's where supplementing with magnesium and ensuring your hormone levels are optimal will help you sleep well!)
smile instead of frown 😊
remove yourself from conflict or stressful situations
pray
read or listen to music
spend time on restful or invigorating hobbies, like knitting or crocheting
be intimate with your spouse
spend time with your grandchildren
cook or bake
I understand that because everyone's life and circumstances are different, some of the ideas I just mentioned may be stressful or impossible for you even though they might not be for me or someone else.
Perhaps visiting with your grandchildren puts you in contact with a family member who causes you stress. Or perhaps you are caregiver to someone who drives you crazy and you don't have much time to yourself.
Perhaps you have long work hours and can't take walks as often as you'd like. Maybe you love to knit but have no peaceful place to do it because your house is tiny or someone is always around "needing" you or interrupting you.
With prayer and setting boundaries, maybe the Lord will help you to improve some of these situations. Yet it's possible some issues won't ever be resolved in your lifetime.
In the meantime, please make your own list of "happy" activities that are more possible for helping you rest and de-stress!
In the world ye shall have tribulation: but be of good cheer; I have overcome the world. —John 16:33
We can't ignore the reality that God says we will have trouble in this world. Struggles serve a purpose; they bring us closer to Him, they show us how much we need Him, and they help us grow more like Him.
So, we can't get away from tribulation. However, Lord willing, we can interrupt the stress regularly so our bodies will get a break from it and return to a state of peace!
The goal is that the stress situations will be out of the norm, rather than the other way around!
Casting all your care upon him; for he careth for you. —1 Pet 5:7
And the peace of God, which passeth all understanding, shall keep your hearts and minds through Christ Jesus. —Phil 4:7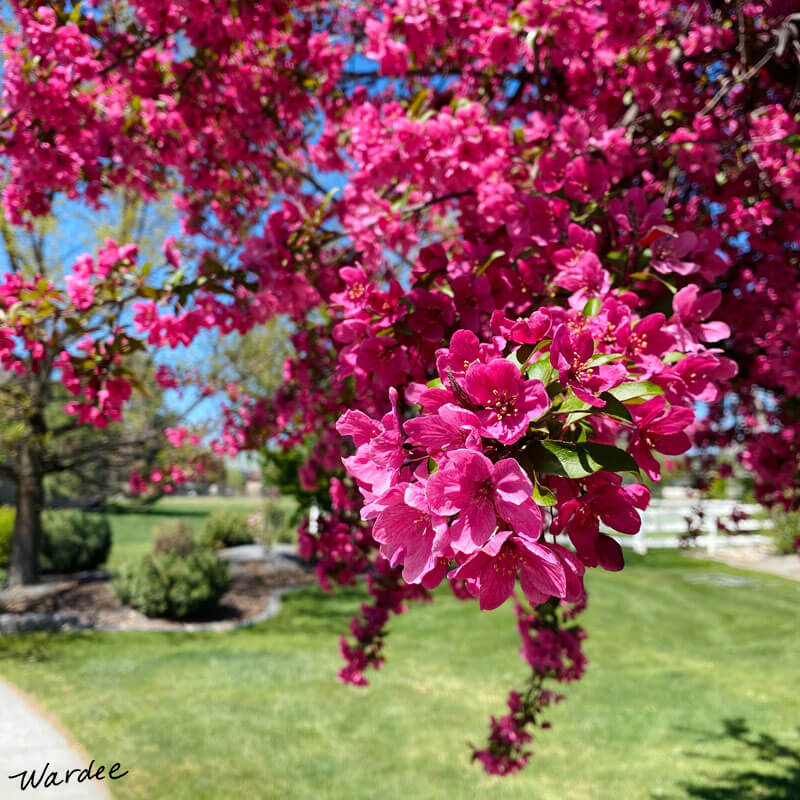 #6 — Be Sure To Exercise & Move!
Regular exercise and movement promote blood flow and circulation, so you may get a healthier, more youthful appearance, including increased skin suppleness, by including these in your regular routine!
Before I tell you specifics, I want to mention that when it comes to having a beautiful, even sexy, appearance, it's not always about size.
Beauty, even sex appeal, is a combination of things, some we control and some we don't.
We don't control our genetics such as bone size and structure and where we store fat.
Some women are lithe and thin. Others are voluptuous.
Some tend to store fat in their belly, some in their hips. We each do the best we can, but we can't really change too much about this.
Another thing we can't control… hormones.
Although we can supplement to fix any deficiencies, our hormone profile is usually somewhat fixed and determines where we store fat, how slow/fast our metabolism is, etc. This has significant effects, both positive and negative, on our body shape, size, and style.
Even though we each have particular issues to work around (like mine is that I store extra fat in my belly and I'd much rather put it on my hips and legs!), we can have some impact on those issues through things that we can control such as lifestyle, diet, and exercise. Probably not as much as we all want, but still… every little bit helps.
This what I want you to keep in mind when considering your exercise routine. What will best enhance *your* God-given womanly shape?
For example, cardio exercise is slimming, no doubt. A woman might lose a ton of weight, but if the loss is mostly in her hips and legs, leaving belly fat behind, that might not be the most desirable look.
What if that same woman instead decided to lift weights in order to build muscle and tone up her hips and legs? Then her overall shape might be improved into more curvy, strong and toned, and where the belly fat is less of an issue.
Notice I didn't mention size, weight, or inches in my example! Because whether big or small, most women will look best by choosing exercise that enhances her God-given overall shape.
Some women are very curvy, and some less. Our choices play into how much we develop what we've naturally got.
Make sense?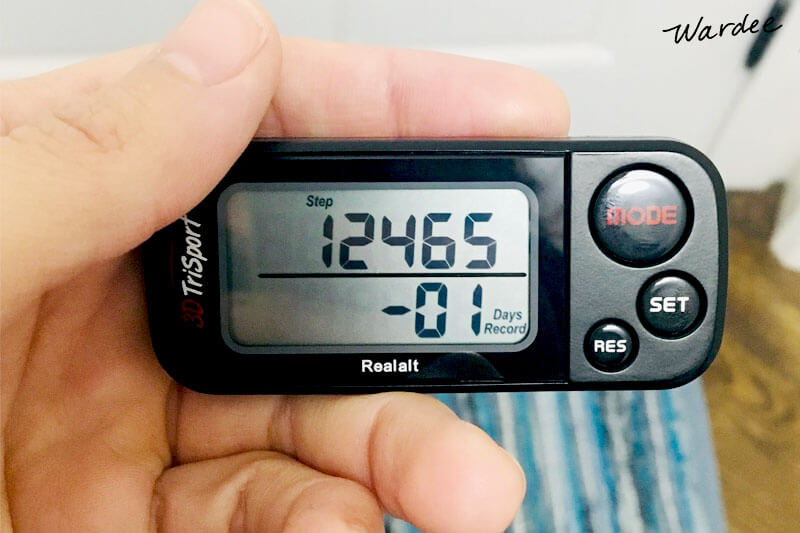 My personal goal is to exercise intensely three times per week for just 15 to 30 minutes at a time, then to cool down from that intensity with a short walk. I do a combination of weighted and body weight exercise that focus primarily on strengthening my hips and legs. This is because I'm not naturally curvy, but I can make myself seem more so through building up muscle.
It's also very important for overall blood flow and circulation to move regularly.
I try to walk at a leisurely pace for 30 minutes every day regardless of whether I exercise or not. I aim for between 5,000 and 10,000 steps every day.
Getting your walking in is easier than you think! You can break it up throughout the day, something that I do a lot to help me "get it in" when I feel too busy to go for a longer walk all at once.
For instance, you could go for a 5 to 10 minute walk after each meal (which will help lower blood sugar, too!), or before each meal!
Or, instead of sitting down at a desk all day, try getting up at regular intervals to stretch or pace around the room a few times.
Or, move your computer to a high table and stand while answering emails or reading on your favorite blogs and websites, like wardee.com of course!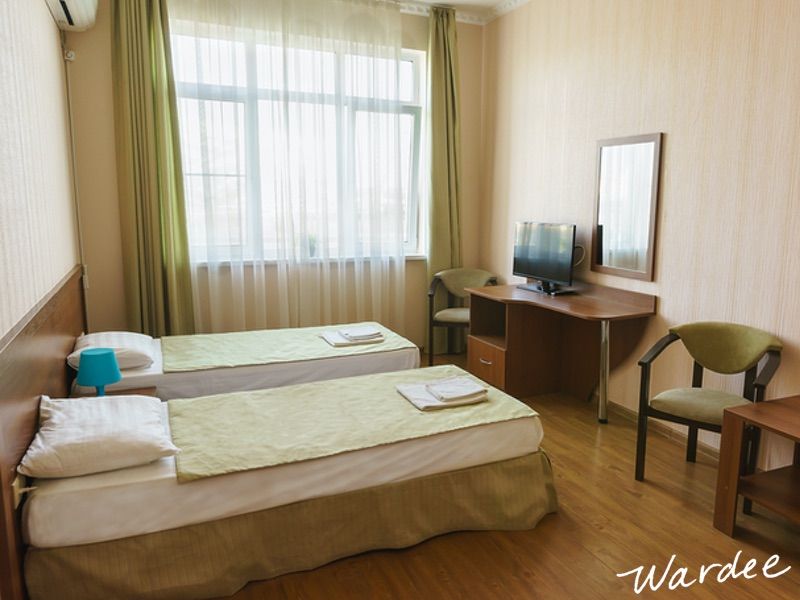 #7 — Get Enough Quality Sleep
When we don't get enough sleep… the results can be mild to disastrous.
We all know what it's like to feel extra tired during the day after one poor night's sleep.
Yet for many, it's not just one night. It's night after night.
This can really take a toll on our health… affecting mood, performance at work and home, relationships, metabolism, weight, and overall looking healthy (or not).
Yes, ladies, I do know that when we enter menopause, our hormone fluctuations can make sleep hard to come by.
Perhaps you're trying but you haven't yet been able to "solve" your issue. I encourage you to keep trying, don't give up!
If you are struggling to get enough quality sleep, here are some suggestions for you. Many of these have improved my sleep:
stop using your devices and TV several hours before bed so you cut back on that stimulation
if you do use devices before bed, ensure they are in "night mode" so the colors are warm instead of blue and stimulating
turn off wi-fi, phone, etc., or at least put everything in airplane mode when you go to bed
put your phone or tablet in ANOTHER room, far away from your head (airplane mode or off)
use ear plugs or white noise to block out other sounds that might keep you awake
use a pillow that supports proper neck and spine alignment so you aren't in pain (here's the one my chiropractor recommends)
wear a 100% natural fiber silk eye mask (like this) or use blackout curtains to keep out light
use supplements such as magnesium (my sources here) or lavender essential oil before bed for calming and muscle relaxation
eat (some, not a lot) carbs before bed
see a doctor in case you have sleep apnea and might benefit from a CPAP machine
see a chiropractor in case adjustments might improve the quality of your sleep
consider a separate bed or separate room
A note about the separate beds: My husband and I now sleep in separate beds. I am a restless sleeper and was causing him not to sleep well.
When I found out about this, my own sleep began to suffer because then I worried all night about disturbing him. Vicious cycle. 😉
The answer for us was to get a twin bed for me to sleep on, which we put right next to his queen bed. Even though I was afraid that sleeping separately might harm our relationship, I've learned that we are still close and intimate.
The strength of a relationship has nothing to do with where you sleep. 🙂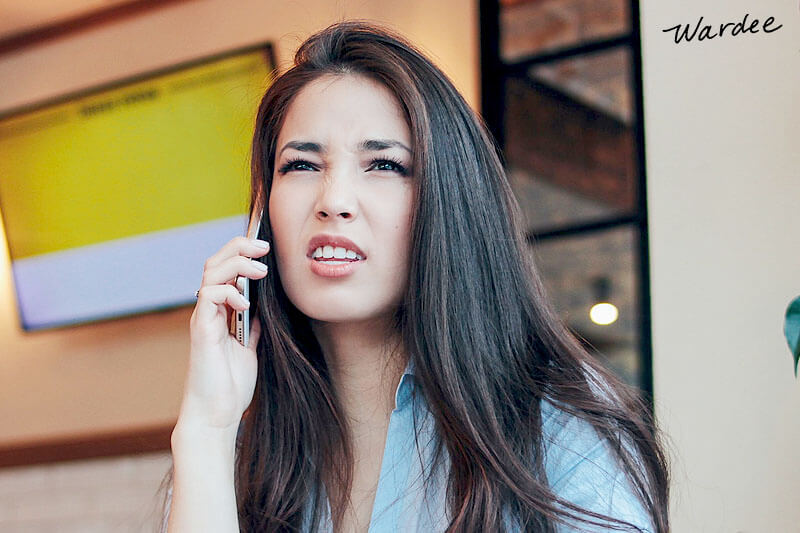 #8 — Relax Your Face …And Smile!
When I'm out and about, I notice a lot of people who look very serious, grumpy, or downright angry. They walk around with facial expressions like they're mad.
I want to tell them, "Relax! You will feel a lot better about everything and you will look more attractive if you would just relax, let alone smile!"
Of course I can't say a thing to them because it's not my place… but it does remind me to slow down, take a deep breath, relax my own facial expression, and just stop stressing so much. (Oh, and try to avoid squinting in the sun!)
A merry heart doeth good like a medicine: but a broken spirit drieth the bones. —Proverbs 17:22
You know why this is important? Because, aside from the fact that facial tension is a sign of inner tension that is probably contributing to significant health, hormone, and metabolism issues… a furrowed brow may lead to permanent, possibly deep, lines on the face!
Like the ones between the eyes that people call the "elevens" that look like a 1 and 1… thus "11". Or those brow lines! Or lip wrinkles from pursed lips!
You know what I mean because you've seen them on others… and maybe even yourself.
Who wants to wear those permanent stress marks? Let's all relax!
Even if life is a struggle, let's not make it tougher by wearing it on our faces… those extra lines might just end up there permanently!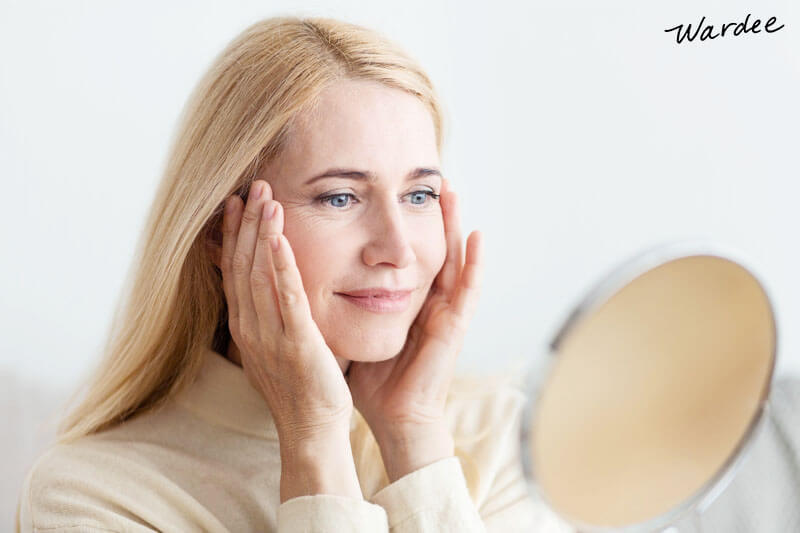 #9 — Be Gentle With Your Skin
And here's something else related to keeping a relaxed and happy face…
When you're cleansing or moisturizing your face and neck or applying makeup… be gentle! Tap and pat products on instead of rubbing.
Around your eye area, use your ring finger. It's the weakest finger and least likely to stretch or be too rough on the thin skin in the sensitive eye area.
In addition, whenever you are doing any kind of stroking motions on your face, go upward with the gentle strokes instead of downward. Downward encourages sagging, while upward encourages lift.
Gentle habits like these will ensure our skin doesn't get unnecessarily stretched or worn down. Be gentle!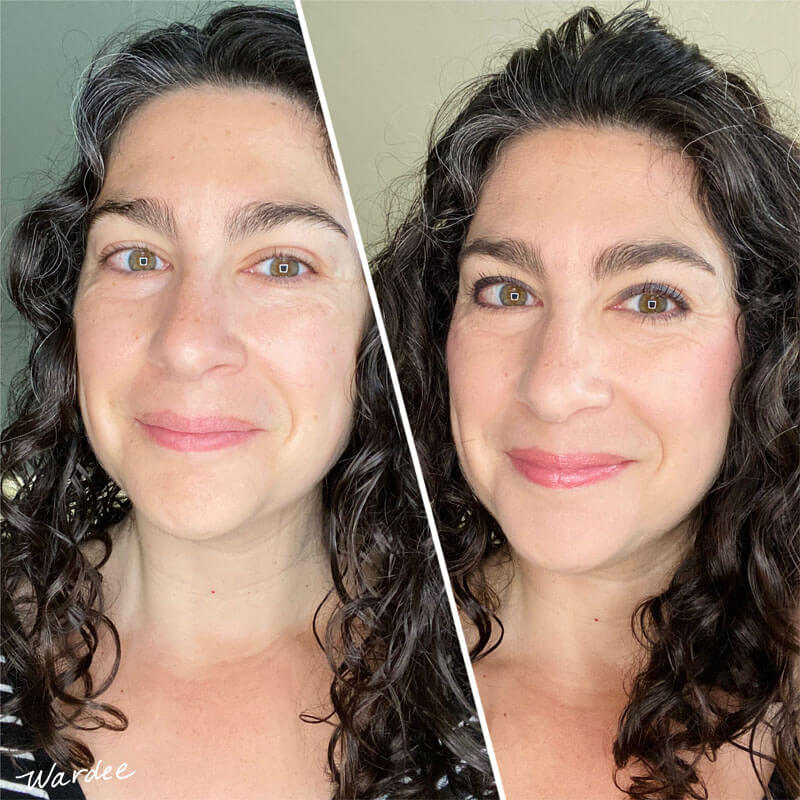 #10 — Use Non-Toxic Skin & Hair Care Products
Now let's touch on how to reverse the signs of aging in our skin and hair: sagging, wrinkly, dry skin and thinning, lifeless, flat or frizzy hair…
Many people think it's a trade-off… for great results, you have to use toxic products containing retinol, harsh acids, or other harmful or questionable ingredients.
Or, if you don't want the toxins, you have to settle for not-so-great results.
I'm here to tell you that you can have your cake and eat it, too. Safe and non-toxic products AND amazing results!
In fact, I help Christian women interested in health whose skin and hair is looking older faster than they'd like… like I was.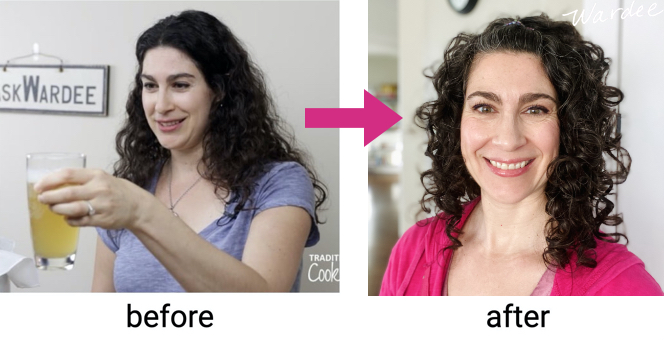 Here's my story…
When I hit my 40s, I started to feel UNsexy, with wrinkly, sagging, and dull skin. My face hurt because it felt felt both tight/dry AND oily.
And my hair was awful… nearly every day was a bad hair day! It was dry, frizzy, tangly, and flat, and lost the shine and bounce I'd had when I was younger.
I was frustrated because I wanted to use non-toxic products (to avoid the headaches and rashes I got from most products before). Yet none of the "natural" things I was trying (both purchased and homemade) seemed to work.
Then I decided to try some other skin care and hair care products I learned about on the internet that were non-toxic. Within a month of using the skin care products, my face felt perfectly hydrated (not too dry and not too oily… just like Goldilocks!). I also thought my skin looked brighter and younger.
And within a month of trying the hair products, my hair looked curlier, shinier, NOT frizzy, and was perfectly moisturized without being weighed down. EVERY day became a good hair day!
I feel like I've found out how to turn back my clock a bit. Now I feel beautiful (and sexy!) …and my husband likes it, too. 🙂
Not only that, but people keep telling me that I look younger and they keep asking me where I get my hair done, not realizing it's the products I use, too!
If you or anyone you know might want to know more, go to CanILookYounger.com to see if my skin care and hair care product recommendations might be a good fit for you or someone you know. 🙂
I'm Cheering You On!
My own experience of following all these tips, and now looking and feeling better in my 40s than ever before, tells me that we're on to something!
And that is… this stuff really works to help women "turn back the clock"… even a little bit!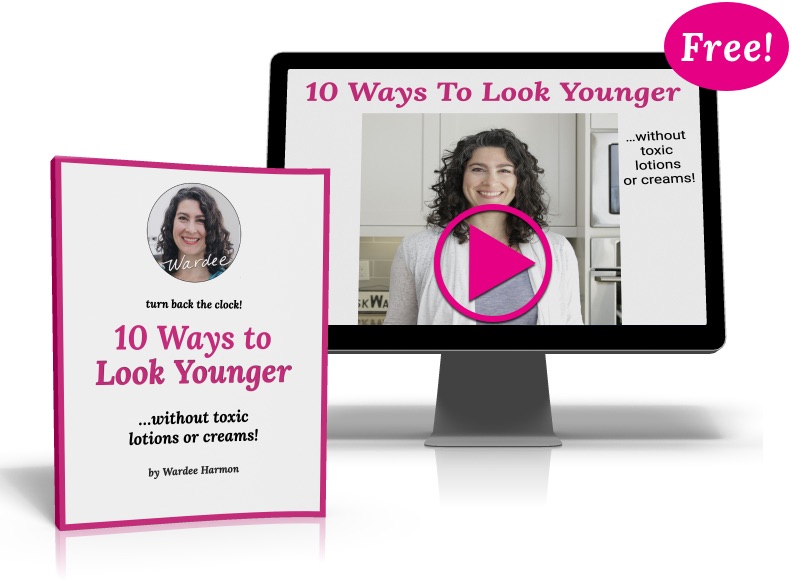 A Gift For You: The 10 Tips eBook & Video
Would you like to keep these tips handy in a free eBook download as well as video recording? These are my gift to you!
Click here to request my free eBook and video "10 Ways To Look Younger …Without Toxic Lotions Or Creams".
In case you love audiobooks, too, I'll also give you the complimentary audio file download as an extra free gift. Plus you'll be subscribed to my email newsletter and I'll send you free weekly beauty tips!
And remember, to see if the skin and hair care products I use might be a good fit for you or someone you know, go through my quick questionnaire at
CanILookYounger.com
and we'll take it from there!
What has helped you look and feel younger? Please share in the comments!