We need the sun and all the benefits it conveys: warmth, joy, increased Vitamin D! Yet, how can we enjoy it safely without burning lobster-red every summer? Here are my best safe sunscreen and summer skincare tips, plus how to get Vitamin D in the winter (it's not what you think)!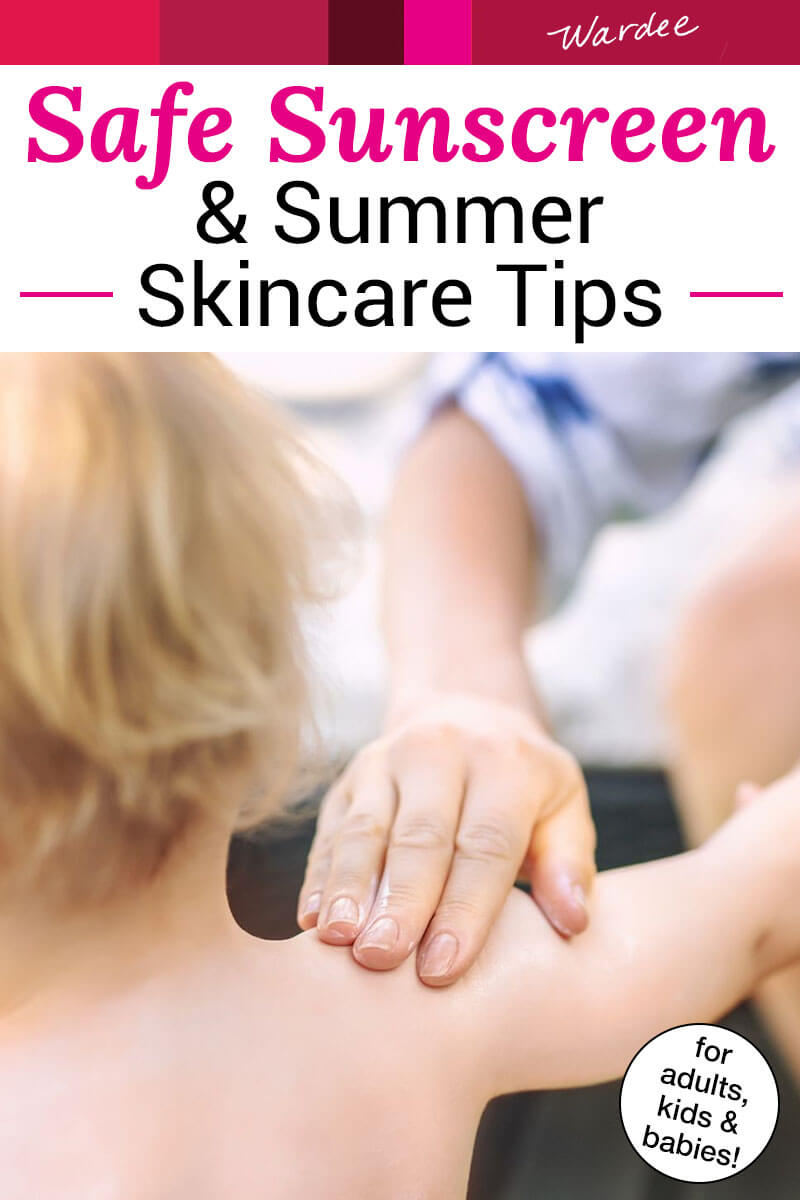 Safe Sunscreen DOs and DON'Ts
The sun provides one of our world's best sources of Vitamin D, a fat-soluble vitamin that's essential for overall health, disease prevention, skin and mood health.
Our bodies make Vitamin D when we're outside and receiving the sun's UVB rays.
In just 10 minutes uncovered outdoors in the sun, the UVB rays cause our bodies to make 10,000 units of Vitamin D!
(Keep in mind that UVB rays in winter, north or south of the 40th parallel, are too weak to synthesize Vitamin D.)
UVB v. UVA Rays
I just mentioned UVB rays. The sun shines UVA rays, too. It's important to know the difference.
Because, even though our bodies miraculously make Vitamin D from UVB rays, both UVB and UVA rays can be very damaging…
UVB rays are the sun's burning rays. UVBs are the primary cause of sunburn and skin cancer and are the most commonly recognized indicator and cause of skin damage. The Skin Cancer Foundation notes that on average, five sunburns at any age doubles one's risk for melanoma.
UVA rays are the sun's aging rays. While UVA rays are less powerful than UVB, they penetrate deeper into the skin to cause the free-radical damage that contributes to premature skin aging. UVA rays are equally intense throughout all seasons AND they penetrate clouds and glass.
The Danger of "Protection"
Any time you're talking about sun protection via sunscreens, clothing, or shade, please realize there is a danger with incomplete protection.
Let's say you're not wearing sunscreen, covered with clothing, or in the shade… YET you're wearing a hat or sunglasses.
Unfortunately, this can make the sun's rays even more damaging to your skin. 🙁
Because…
..sunglasses make the brain think it's dark outside and this means you're not starting the natural process of tanning. You're more likely to burn and therefore at more risk of skin cancer"
and
the body produces less of a natural substance it needs to defend itself against harmful ultraviolet light"
(Source.)
Now putting together all of the above…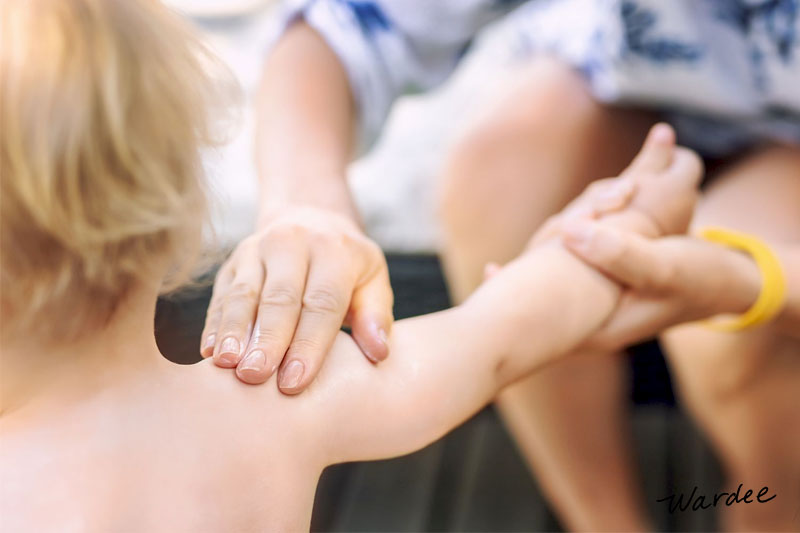 Safe Sunscreen Tips
Hopefully everything I've shared so far will now make sense when I share our family's safe sunscreen tips… we've put them together based on all the information above.
Bottom line: We NEED the sun to make Vitamin D, yet too much causes skin burning, damage, and aging.
How to balance it all? Here's what we do.
For the first 20 to 30 minutes in the sun, we wear no sunglasses, no hats, and no sunscreen… just getting our Vitamin D from skin exposure to the sun. We believe it's the safest way to get Vitamin D while preventing burning!
After that, we seek shade and/or cover up with clothing, hats, and sunglasses. As a last resort, if sun exposure is unavoidable or prolonged, we use a safe mineral sunscreen and re-apply every 2 hours or as needed. Keep reading for how to choose a safe mineral sunscreen.
To summarize: the priority here is to be uncovered for 20 to 30 minutes to get Vitamin D and then to move toward complete protection (whether shade, clothing, sunscreen, or a combination) after that.
What's dangerous is partial protection after the initial 20 to 30 minutes getting Vitamin D.
So yes, I do wear sunglasses or a hat occasionally, but NEVER without my skin being protected through clothing, shade, or sunscreen.
Hopefully that makes sense!
And… please know that I'm not a doctor and can't give medical advice, so take all this into account as you come up with safe sun habits that make sense for YOUR family!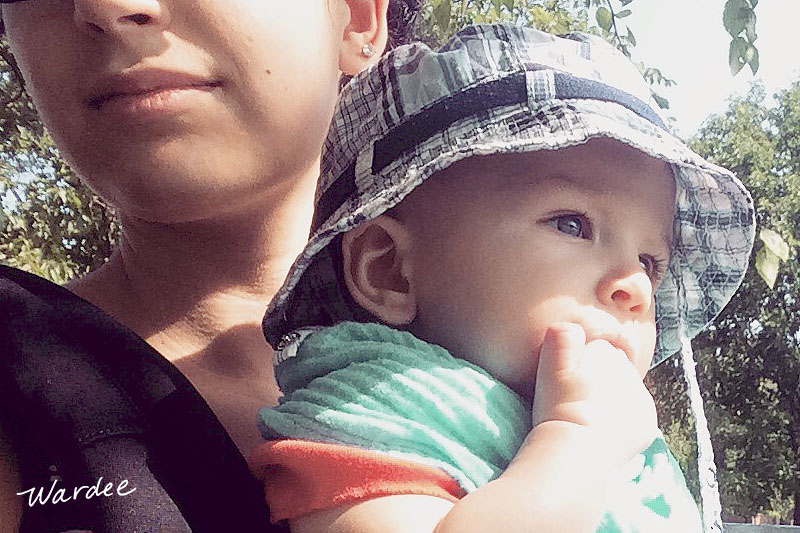 What About Babies?
One study shows that as little as 10 minutes outside once per week is enough to protect against vitamin D deficiency in babies.
In another, babies who spent 30 minutes outside per week in only a diaper (or two hours outside per week, fully clothed without a hat), maintained vitamin D levels of greater than 27.5 nmol/L (greater than 50 nmol/L is ideal).
Of course, other factors affect how much vitamin D infants synthesize from sunlight, including their skin color and the latitude at which they live (for those living beyond the 40th parallel, either north or south, UVB rays in the winter are too weak to synthesize Vitamin D).
The above is my daughter Haniya's paraphrase from "Breastfeeding Management for the Clinician", 8th edition, Pages 42-45.
Therefore, here's what our daughter did for her son and will also do for any other children they have.
Less than 6 months — always shaded and covered!
Older than 6 months — at least 30 minutes per week in the sun, naked except for a diaper, so their bodies can make the minimum Vitamin D (unless it's winter)… then covered up, shaded, and/or safe mineral sunscreen re-applied frequently to avoid sun damage.
In the photo above, my daughter sits with her 5-month-old son, shaded and covered (for the most part). <3
Safe Sunscreen Options
I mentioned above that if sun exposure is unavoidable or prolonged, we use a safe mineral sunscreen and re-apply every 2 hours (or as needed).
What then is a "safe mineral sunscreen"???
First, you need to know that there are two kinds of sunscreen: chemical and mineral (physical) and how they differ.
Chemical Sunscreens
Chemical sunscreens:
are sun "filters" — filtering the sun's rays
are common; most sunscreens are chemical with ingredients like avobenzone, oxybenzone, or octocrylene
absorb the sun's UV energy and release it back into the air as heat
are popular because are easy to apply, transparent, and blendable into the skin
contain chemical ingredients that are absorbed into the body and can stay in the blood for at least 3 weeks
may be endocrine disruptors, irritate skin, or increase risk of skin tumors (40% of sunscreen contain harmful Vitamin A ingredients such as retinal palmitate)
Physical (Mineral) Sunscreens
On the other hand, physical or mineral sunscreens:
are sun "reflectors" — they reflect the sun's rays off the skin
contain ingredients like zinc oxide or titanium dioxide, which are physical particles that sit on the surface of the skin to scatter/reflect the sun's rays away from the skin
are great for people with sensitive skin
often contain nano-zinc (nanoparticles), but these should be avoided because we don't know if it's safe or not yet; instead, choose NON-NANO physical sunscreens
Which is Better?
You can tell which one is healthier/better, right?
Mineral or "physical" are healthy and safe to use, especially if non-nano.
Our family uses non-nano mineral sunscreens and that's what I recommend others do, too.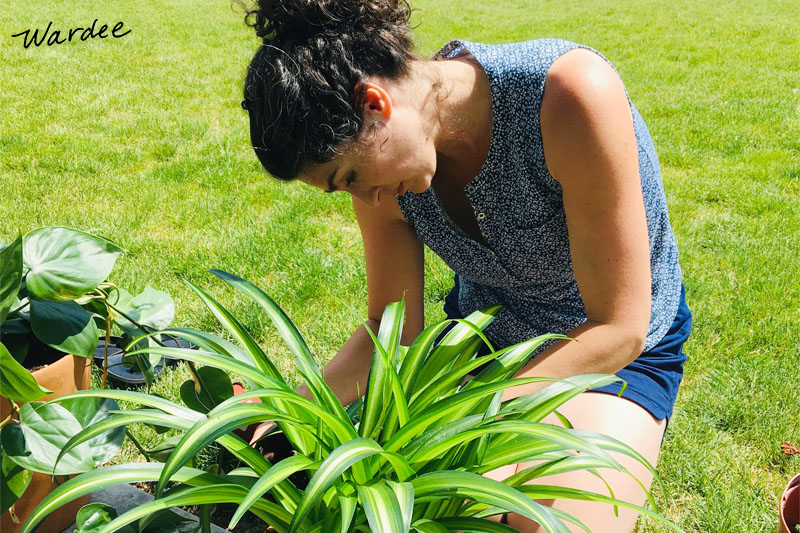 Sunscreen FAQs
Now let me share some common questions and answers about safe sunscreen use…
How Much Sunscreen to Use?
Sun protection is generally only as effective as the application quality and quantity.
According to the FDA, a proper amount of product is at least 1 oz./30 g…. this is enough for an average-sized adult to evenly cover the body from head to toe.
(1 oz./30 g. is about the amount to fill a shot glass.)
For the face, use a "nickel" sized amount.
How Often to Re-apply?
Re-apply every two hours; after water exposure, exercise, or sweating; and immediately after towel-drying.
Each re-application should evenly cover the body from head to toe (at least 1 oz./30 g. of sunscreen for an average sized-adult).
What Does SPF Mean?
Sun Protection Factor = measurement of the sunscreen's level of defense against sunburn, primarily from UVB rays.
SPF 15 = blocks 93% of UV rays
SPF 30 = blocks 97% of UV rays
SPF 50 = blocks 98% of UV rays
Can You Layer Up SPF?
Sunscreen is only as protective as the highest level of SPF applied.
This means… an SPF 30 sunscreen plus an SPF 15 foundation with sunscreen yields SPF 30 protection (not SPF 45).
Do Sunscreen Products Expire?
While most sunscreens are designed to remain effective for about two years, it's important to check the expiration date printed on the packaging.
If your sunscreen lasts longer than one sun season, chances are high that you're not using enough to be fully protected (or you weren't out in the sun very much!).
Also, bringing your sunscreen to the beach or pool, where it is exposed to sun and higher temperatures for long periods of time, may shorten its shelf life.
Sunscreen Order of Application?
With a physical "mineral" sunscreen, apply after moisturizer as your very last skincare step.
If on the face, apply before makeup (or as makeup if it's a tinted moisturizer with SPF).
I hope these common questions and answers will help you use safe sunscreen in the most effective way!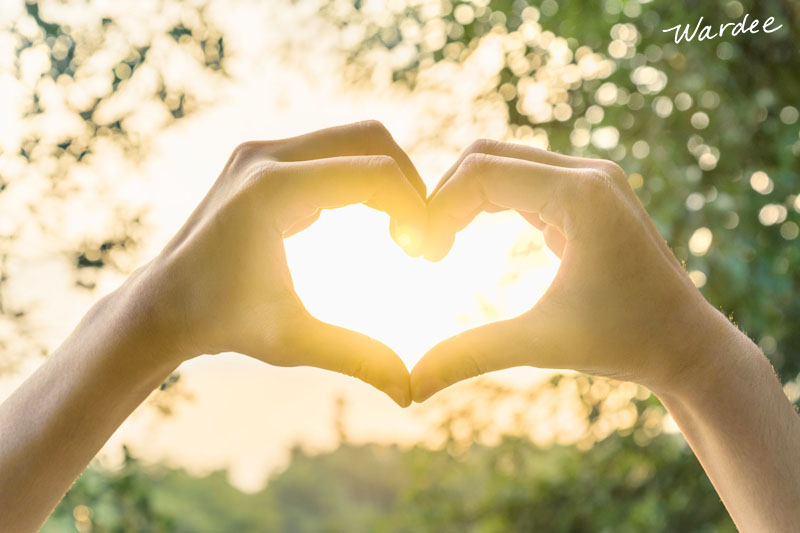 What About Vitamin D in the Winter?
As I mentioned above, for those of us living north or south of the 40th parallel, we can't synthesize Vitamin D from sunlight in the fall or winter. So, what are we to do?
Vitamin D supplements are one option, and while I would have recommended them in the past, I don't anymore. Our body was designed to synthesize Vitamin D from sunlight, and while pills seem like the perfect solution for when we can't spend time in the sun, they can ultimately function as a (relatively ineffective) crutch.
It is better to give our bodies the tools (in this case, sunlight) to do what it was designed to do, rather than try to shortcut our way to health. You can read more about why Vitamin D pills are not the best choice here.
Instead, I have started using a sun tanning lamp to supplement with Vitamin D in the winter. This tanning lamp matches the full spectrum of light from the sun, making it the best choice. I love using it and feel energized when I do!
You have to start slowly, just 3 minutes every 3rd day, eventually working up to maintaining with longer sessions (10 to 15 minutes) once or twice a week.
Are you not quite convinced that tanning can be done safely? Read my friend Megan's article here for her research.
What do you think? I would love to know if this information on safe sunscreen tips helps you and your family! Reply to this email or text me at 1-208-516-3615.