What is a hair masque? Something to consider if your hair is extra dry, more coarse than usual, damaged, or just plain dull. 😉 Here's how to deep condition with a hair masque for shiny, hydrated, nourished hair.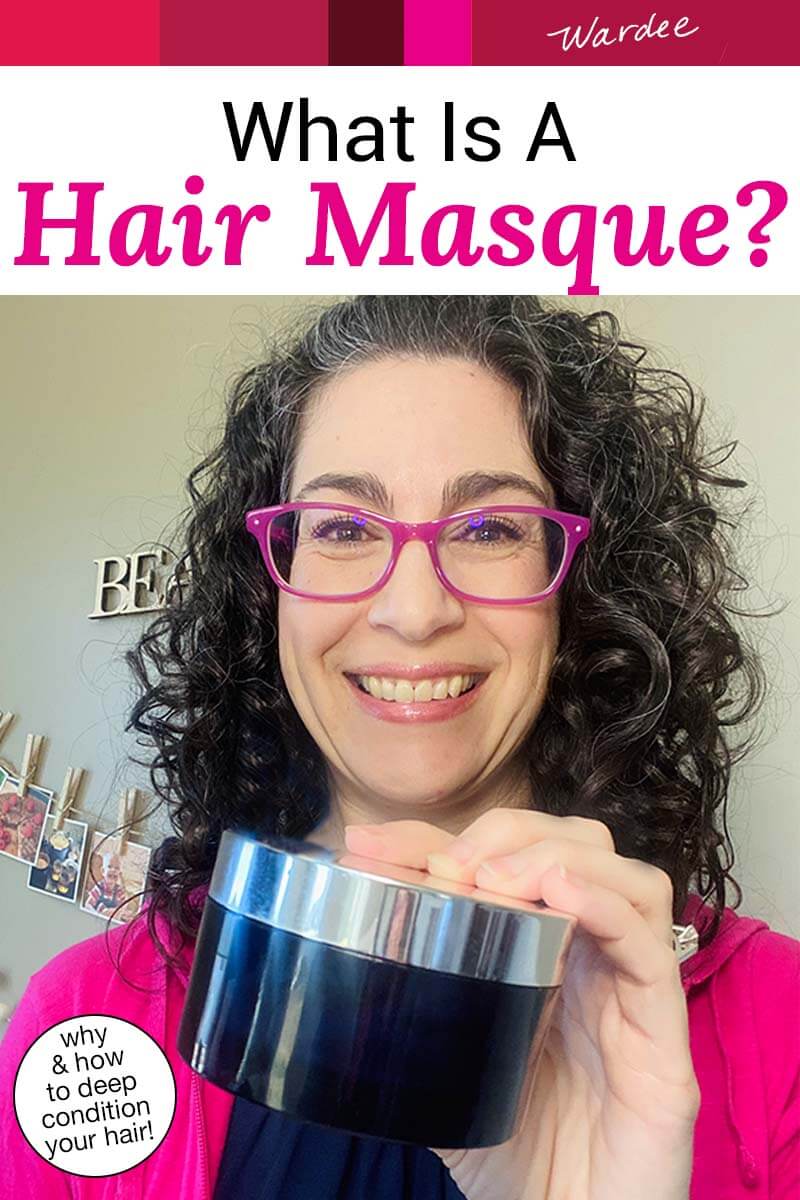 Ever heard of a hair masque?
It's a lot like a masque for your skin, except it's for your hair.
The right hair masque for your hair type can give your hair more shine, more hydration, more softness, reduce frizz, and even help heal breakage and damage.
What is a hair masque and why use one?
Hair masques are often called deep conditioners. They're usually a little bit thicker than a conditioner, but not always.
Masques infuse moisture deep into the hair, often with essential oils, extra hydrating ingredients, as well as hair-strengthening and repairing ingredients like protein. Many also contain ingredients to protect hair from environmental damage — heat, cold, sun, wind, etc.
Masques are ultra-potent… with their hydration and damage repair results accelerated when compared to using conditioner.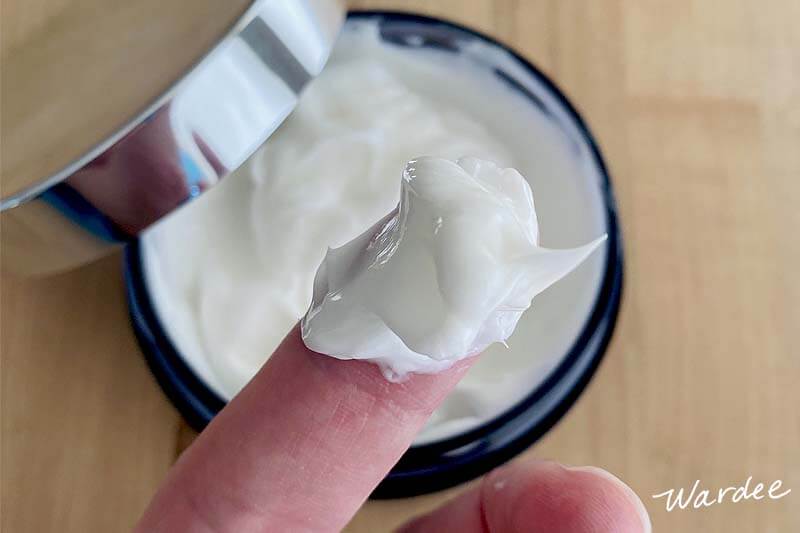 How to Use a Hair Masque (Deep Conditioning)
To deep condition properly, you really need to know your hair type. Here's how to figure out your hair type.
As a general rule, you use a masque after washing your hair and as a conditioner or mixed with your conditioner. But, for a longer time than you usually condition. Masques are typically used weekly or monthly instead of daily.
The specifics of usage really depend upon the needs of the hair, the routine of the lady, and her hair type. And yet, most people, including me, have extra good hair the day we deep condition!
Now let me go into some general rules based on hair type…
1. If you have fine hair…
Ladies with fine hair like me don't typically need heavy conditioning in our hair care routine. Therefore, we're going to use a masque for a much shorter amount of time than someone who has more need for hydration.
I recommend deep conditioning about once a week to once a month for fine hair.
First you shampoo two times. Then combine the masque with a bit of your regular conditioner, and apply both to your hair and leave on for five to 10 minutes in the shower. Then you'll rinse out the conditioner+hair masque combo and proceed with styling and fixing your hair as usual.
2. If you have normal hair…
Normal hair can follow the same routine as fine hair, except that normal hair can benefit from a little bit more deep hydration.
Shampoo twice and apply the masque by itself and/or mixed with your regular conditioner, letting it soak in for up to 30 minutes. Since you're probably not going to stay in the shower that long, pop out of the shower and wrap your head in a towel.
Leave it on for 30 minutes, then return to the shower to rinse out fully and proceed with drying and styling your hair as usual.
If you don't want to get out of the shower, then try to leave it on for 10 to 15 minutes. Either way, deep condition with a hair masque weekly or monthly.
3. If you have coarse hair…
Coarse hair benefits from deep hydration. So the rule of thumb here is as often as needed and for 30 minutes at a time.
Wash your hair, then apply masque and/or conditioner, hop out of the shower, wrap your head in a towel, and stay in a warm room. Let that masque work on your hair for 30 minutes before getting back in the shower, rinsing and proceeding with drying and styling your hair as usual.
Repeat this at least weekly. You can do it more often or less often as you need.
Need Help?
If you'd like help getting a non-toxic masque suited to your hair type, reach out by email right here or a text message (1-208-516-3615) and we can chat (no pressure).
Or… if you'd like to see if the products I use and recommend might work for you, too, answer some quick questions right here.