If you have hair, you need to know your hair type. 😉 It's so much easier to take care of your hair if you know what it needs! Here's how to figure out your hair type, plus how to care for your hair so you never have to feel lost in the sea of options down the hair care aisle again!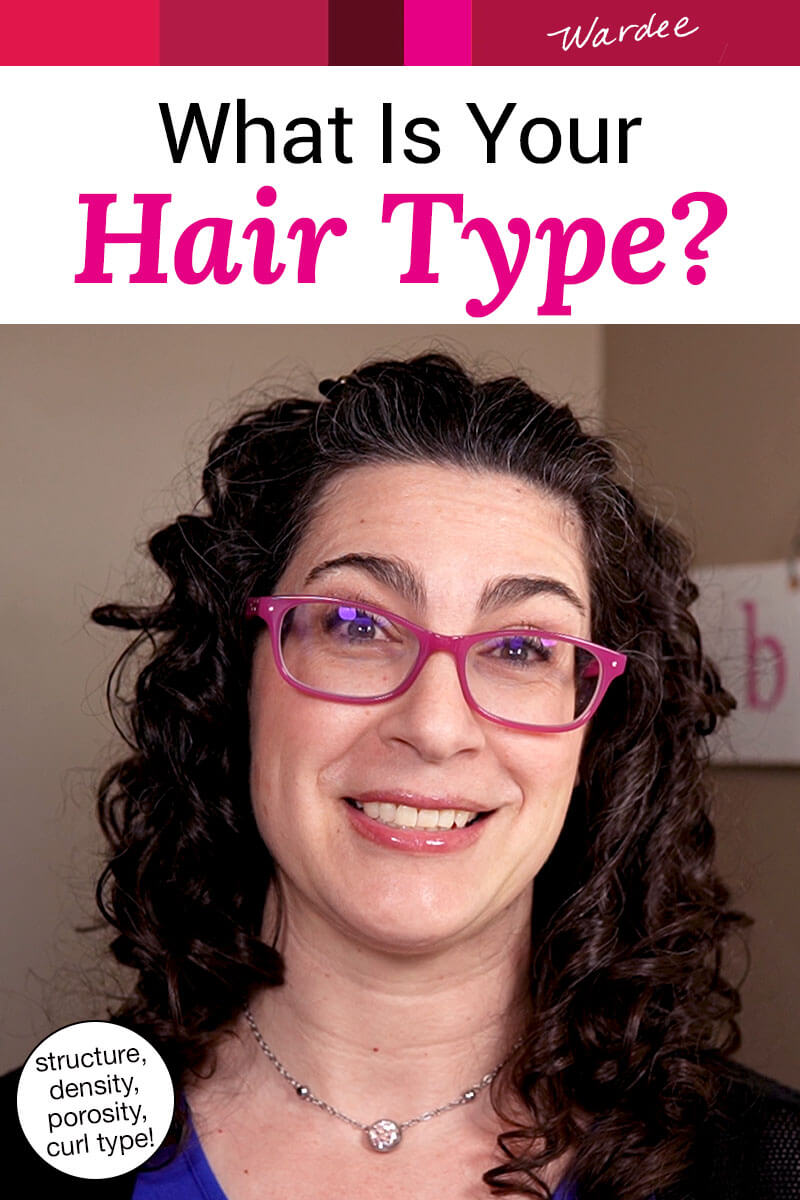 When you know your hair type, caring for your hair and choosing products becomes soooo much easier… and your hair will look so much better.
Just because someone else loves a product doesn't mean it's going to work for you. Just because someone else styles their hair a particular way, doesn't mean it's going to work for you.
But it's not as simple as knowing that your hair is *insert characteristic here*. You actually need to know three things about your hair — strand thickness, hair density, and hair porosity. Plus, curl type comes into play, too, though it's not as critical as the first three items.
How to Figure Out Your Hair Type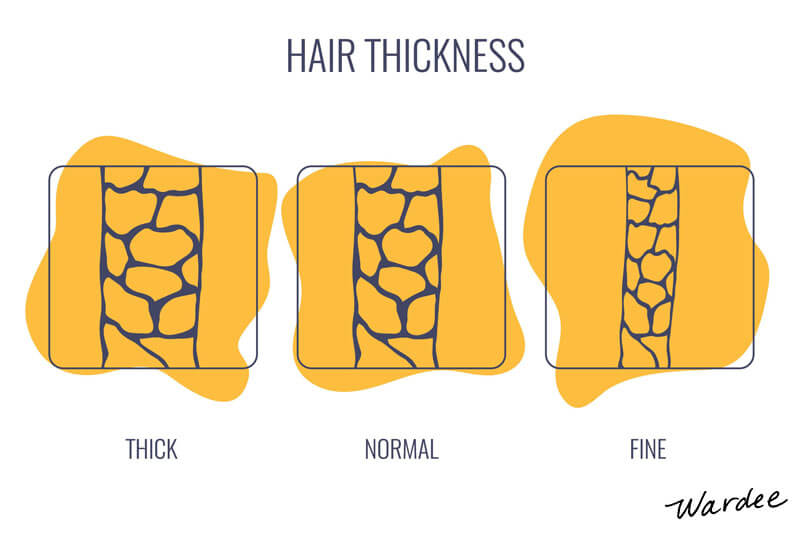 1. Strand Thickness (a.k.a. Hair Structure)
This refers to how thick each individual strand of hair is. Compare your hair strand to half of a piece of thread. Most sewing thread is 2-ply, meaning it's two threads wrapped up into one. Separate the piece of thread into its two thinner strands, and voila! One of those is comparable to a normal hair strand's thickness. Fine hair is thinner than that half thread, and coarse is thicker.
Here's another way to help you decide where your hair falls on this spectrum: Coarse hair will typically hold its shape longer than fine hair. If you style fine hair, the curls will fall flat sooner.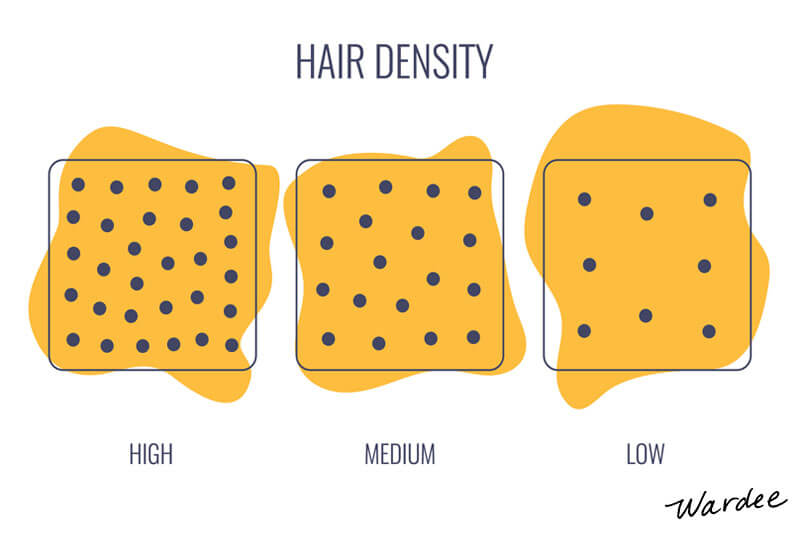 2. Hair Density
This refers to how many hairs are on your head. When your hair is parted, can you easily see your scalp (low density), somewhat see your scalp (medium density), or barely see your scalp (high density)?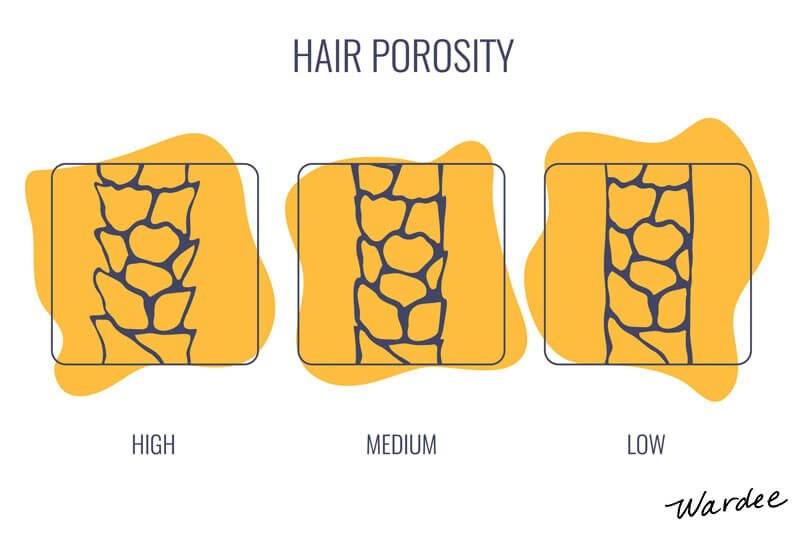 3. Hair Porosity
This refers to how porous (or absorbent) your individual hairs are. They are either low (closed cuticles or low absorbency), medium, or high (open cuticles or highly absorbent).
You can tell your porosity by how quickly your hair gets fully wet when you hop in the shower — quickly (as in seconds) is high porosity, within a minute is medium porosity, and within several minutes (including some massaging to help it along) is low porosity. The photo above illustrates this.
(Thanks to Delilah from Holistic Enchilada for helping me understand porosity better.)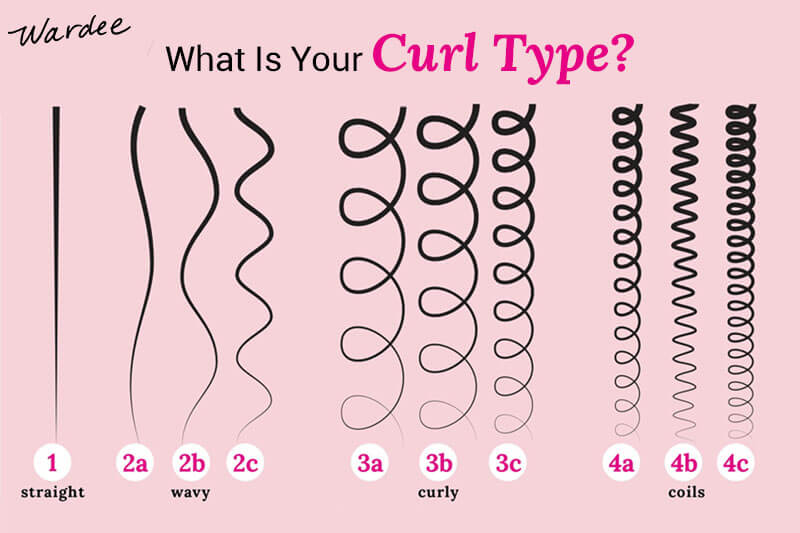 4. Curl Type
Curl type refers to how curly your hair is, from wavy to curly to kinky/coily, and variations in between. This is probably least important when choosing products, but is still something to consider when you evaluate your results to see if these products helped or hindered your curls from really shining.
Here's more information on curl type, including how to figure out which curl pattern you have.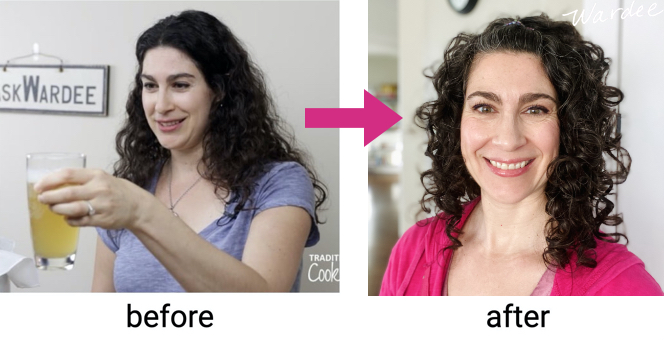 How to Care for Your Hair Type
When you evaluate all the criteria above for yourself, you'll find out that you're quite unique!
For instance, my "hair type" is fine strands, medium density, and high porosity. My curl type is curly and specifically a blend of 3a to 3c curls.
Now… here's how strand thickness, density, and porosity impact the use of products:
use less and lighterweight products product for fine hair strands, more and richer products on coarse/thick hair strands
use less and lighterweight products for low density hair, more and richer products on high density hair
use less and lighterweight product on low porosity hair, more and richer products on high porosity hair
However, you might find yourself with contradictions when you consider those guidelines. For instance, with me… since I have fine hair strands, I should use less product. But on the other hand, since my hair is high porosity, I should use more product. Which is correct?
Well, for most of us, we instinctively know that one of those factors tends to be more limiting. In my case, it's the fineness of the strands. I cannot possibly use more product or my hair will go completely flat and look greasy and yucky. I can only use as much product as the fineness allows… which for me, actually means, I have to live with some frizz and less curl definition in order to preserve volume. It's a trade off. 🙂
On the other hand, consider someone with thick strands and low porosity. Having thick strands means she can use more product, but being low porosity means she can't overdo the products. Which is the limiting factor? Probably the low porosity is going to raise its hand first and say, "Don't use too much product!"
Need Help?
So now that you know your hair type… which is actually a combination of multiple factors… choosing hair care products should be easier.
And if you need any help, please text me any time at 1-208-516-3615 or reach out by email right here. I'll be happy to make non-toxic product recommendations to suit your hair type.
Or if you'd like to see ahead of time if they might work for you, just go here to answer a few quick questions and we can go from there.
God bless you!